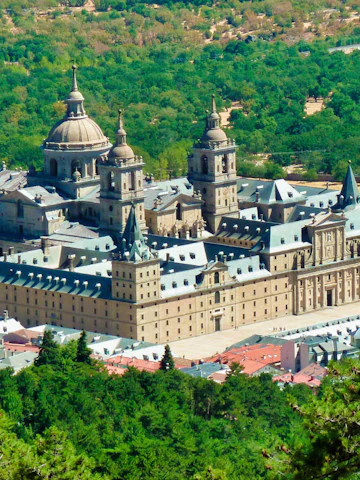 Enjoy a visit to one of Spain's most popular UNESCO World Heritage Sites.
Your waiting time at the monument is drastically cut short with fast-track entry.
Escape to the pastoral paradise located less than 50 kilometers away from Madrid.
Explore the lavish interiors of the Royal Site of San Lorenzo of El Escorial.
Witness a range of fascinating exhibits in the armory, art gallery, museum, and royal burial vaults.
Free Admission
Admission is free for children aged 4 and under, large families with accreditation by the Official Family Book, Members of the ICOM (International Museum Council), professors with teaching staff cards, official tourist guides with Official Tourist Guide card, as well as differently-abled people with an accompanying person.
On Wednesdays and Sundays, admission is free from 3pm to 6pm in the winter, and 3pm to 7pm in the summer. This is applicable for citizens of the European Union, residents and holders of work permits in that territory, and Latin American citizens, following accreditation of nationality (national identification card, passport, or driver's license) or residency or work permit. The free offer is limited to the tour without a guide.
Reduced Ticket Pricing
Children aged 5-16, seniors aged 65 and above, as well as accredited students up to 25 years of age with updated national or international student's cards.
These tickets can't be cancelled or rescheduled.