Explore Madrid in Summer | Weather, Things to do, Packing Checklist, Travel tips & More
Located in the heart of the Iberian plateau, is the city of Madrid. With distinctive and contrasting cityscapes and architecture and being home to one of the world's largest football clubs, Madrid is ideal for your summer getaway. The Mediterranean summer with virtually no rains makes the city attractive for vacations. The city is a reflection of the Spanish tendency, where each region seeks to express its own identity.
Madrid in Summer: At a Glance
June to September
Average temperatures: 83℉ (28.3℃)
Hottest month: July (Average high: 91°F (32.7℃); Average Low: 63°F(17.2℃))
Average rainfall: 15 to 30mm
Sunshine hours: 11 to 11.5 hours
Why visit Madrid in Summer?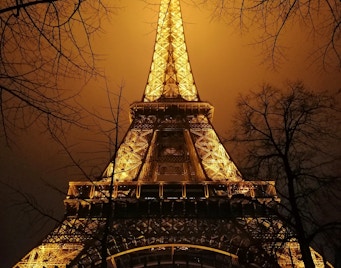 1. Experience Madrid's Summer Lifestyle
Madrileños have a distinct lifestyle in summer. To escape the heat, cinemas, and theaters begin late at night, cultural events and nightclubs cater well into the night and they even eat their dinners late. This has given birth to a distinct nightlife in Madrid. The cosmopolitan culture of Madrid adds up, making it a multicultural and inclusive society.
2. Explore The City
Rain-free summers make it ideal to walk around the vast open spaces and green areas near El Prado or Casa de Campo, the El Rastro flea market, and the small streets near Plaza Mayor or the neoclassical boulevards. The city is a mix of the old with the new and like any other Spanish city, Madrid has an identity of its own.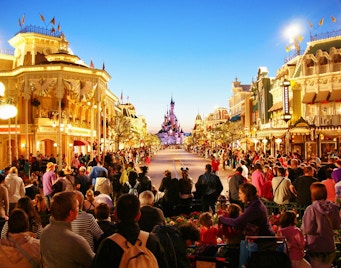 3. Events During Summer
Madrid's summer Verbenas or 'open-air dance' or 'street parties' are held in the month of August. While Madrid is the capital city, the Verbenas make you feel you're enjoying a small town festival. You can witness the close-knit bonds among locals. Apart from this, Madrid's bullfighting season is from March to October. You can witness the fierce fight between the Matador and the bull in the arena. It is a sight to behold.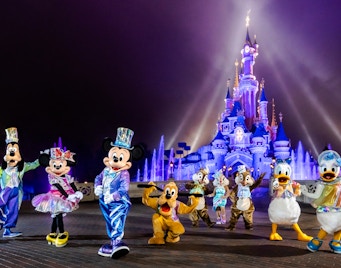 4. Appreciate the Art and Culture of Madrid
Madrid is endowed with a large number of museums dedicated to theater, railways, military, and the bullfight (tauromaquia). You can witness masterpieces by Pieter Bruegel, The Elder and the Titian in the convent of the Descalzas Reales, and other artworks in the mayor's residence and the royal residence. 
What to Look Out for in Madrid in Summer?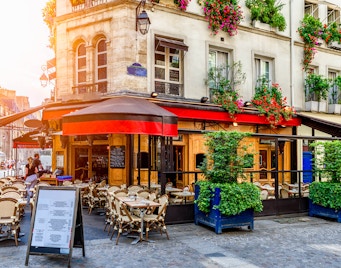 1. High Temperature
Temperatures can increase up to 32℃ on hot days. Heat Waves are not uncommon with temperatures reaching 40℃ in August. However, the good news is, that Madrid's vast open green spaces and pools that fill the city's rooftops keep the temperatures cool on most days.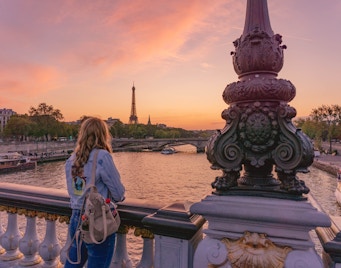 2. Brace for the crowds
Like any other European city, Madrid gets crowded in summer. With summer vacations for most people in the Northern hemisphere, Madrid provides a pleasant cultural escape. While crowds make exploration around the city annoying, it also gives you an opportunity to socialize and make friends.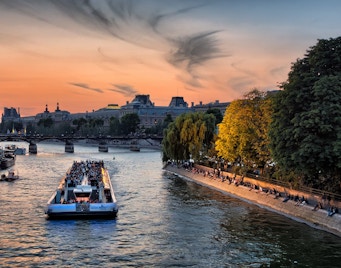 3. Can be Pricey
Crowds drive up costs due to an increase in demand. Everything from airline tickets to hotels costs more than usual. It is therefore desirable to book tickets well in advance to beat the price and the crowd
What to Wear?
Madrid can get sizzling hot in mid-summers. If you're sensitive to hot climes, make sure to carry sufficient light cotton and rayon clothes to beat the heat. Don't forget sunscreen and sunshades.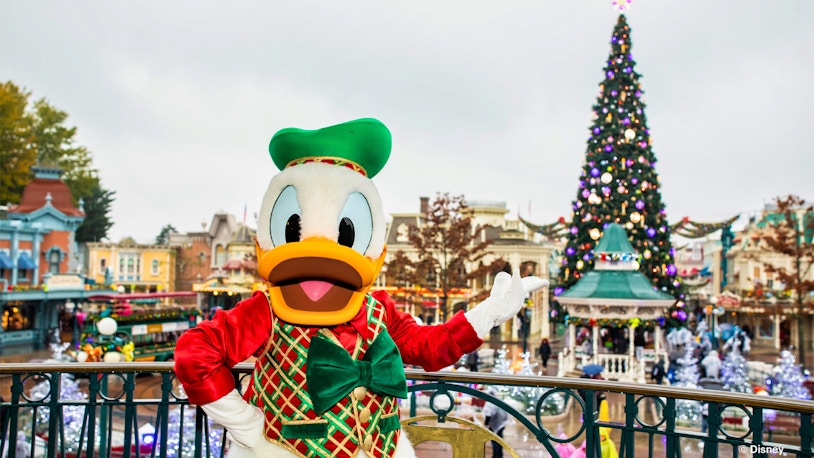 What to Wear in Madrid in Summer?
Sunscreen and sun shades protect your skin and eyes respectively.
Buy a beautiful hand fan when you're in the city to keep yourself cool. 
If you're worried about those holiday tan lines, be sure to carry some long sleeves or light jackets. 
Large cotton shirts and light pants can come in handy to beat the sweltering heat.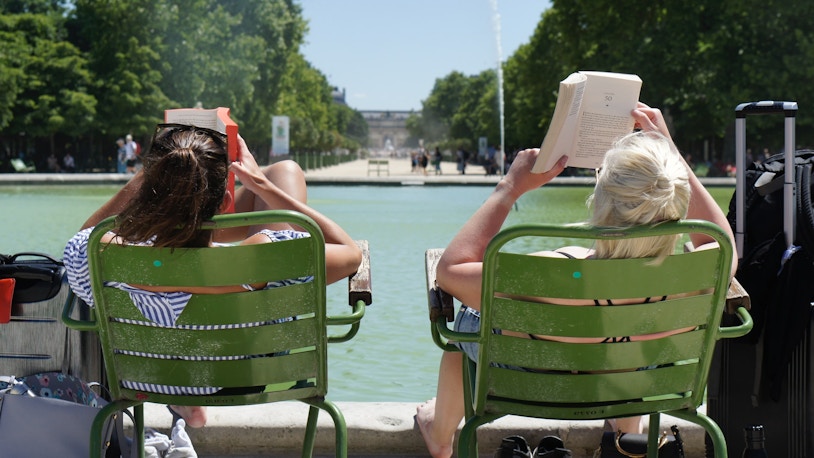 What to Pack for Madrid in Summer?
Keep your clothes light. Maxi shirts and light pants, shorts or skirts are ideal during the day. 
Carry sandals or comfortable summer shoes to wear during the day.
During the evenings, you'd want to wear a light jacket or cardigan when you head towards the city's many terrace restaurants and open bars. 
Carrying hats and umbrellas to protect yourself from the sun is also a good idea.
Top Things to do in Madrid in Summer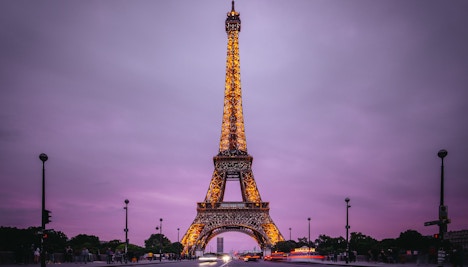 1. Head to the Royal Palace of Madrid
Monument | Historical attraction
Admire the 16th-century building in the traditional Baroque style, adorned with fresco paintings, motifs and tapestries. As you get into the building you'll witness the creations of great artists like Goya, Velazquez, Caravaggio, and Battista. The building also has a strong linkage to Moorish and Catholic sensibilities. It houses unpublished artworks like the grand piano by Francisco Fernandez and the two harps by Sebastian Erard.
From €13.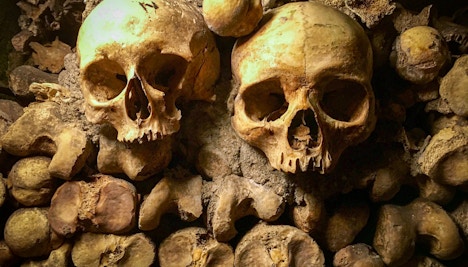 2. Explore the Prado Museum
Art and Culture | History
The Prado museum or the Museo del Prado have the most eclectic collection of Spanish, Italians and Flemish art. The neoclassical building of the museum is itself worth a visit. It was commissioned by Charles III in 1785, had a brief pause during the Napoleonic wars and was finally completed in 1819 under Ferdinand VII. The museum has everything from 16th century paintings to Pablo Picasso's Guernica. It's a must visit if you're an art lover.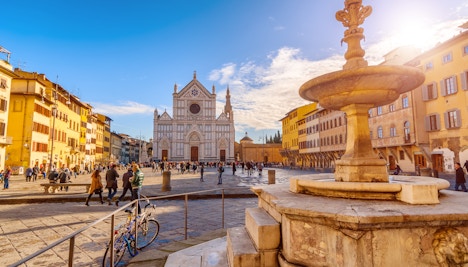 3. El Escorial Palace
Architecture | Monument
Constructed in the 16th century, this symbol of the Spanish renaissance is today a UNESCO world heritage site. Arranged in 4 stories, the building houses a church, monastery, royal palace, college, and library. Inside you can witness artistic decorations by Spanish and Italian artists like Pellegrino Tibaldi and Federico Zuccaro. This multipurpose building also has royal burial vaults, museums, and an armory. 
Know more
4. Visit the Liria Palace
Monument | Art
The palace hosts 6 centuries' worth of art collections by the house of Alba- an important family among Spanish aristocracy. The library inside the palace is particularly significant as it includes manuscripts by Christopher Colombus. During the Spanish civil war bombings of 1937, the late Dutchess of Alba refurbished the palace at her own expense.
From €15.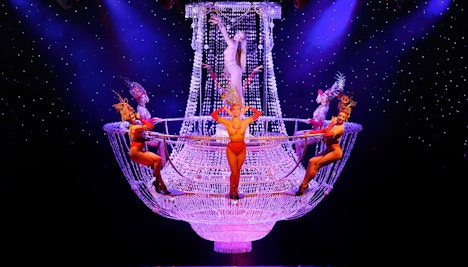 5. Santiago Bernabeu
Sporting arena | Popular attraction
Home of Real Madrid, the stadium owes its name to a former president of the club and a legendary Spanish footballer who played for Real Madrid from 1911 to 1920. With a current seating capacity of 81,000, the stadium is the second largest in Spain after Barcelona's Camp Nou. It's a must-visit if you're a real football fanatic.
From €15.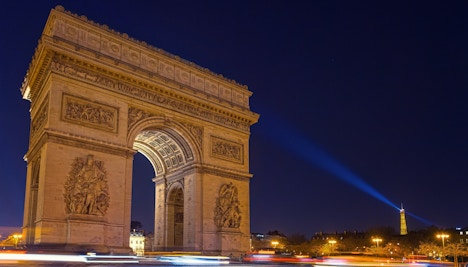 6. Civitas Metropolitano Stadium
Sporting arena | Museum
The stadium is one of the world's most impressive and modern sports arenas. It is home to Atletico Madrid and houses the Territorio Atleti Museum, where you can reminisce about the unforgettable moments of the team. Check out the first team's changing room, the presidential box, and the press rooms.
From €24.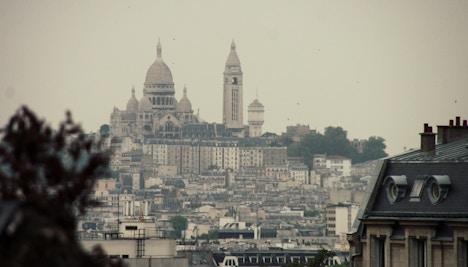 7. Relax in the vast open parks of Madrid
Recreation | Park
Madrid has more than 40 parks inside the city. Among them, the Camp del Moro, Retiro, Casa del Campo, Oeste park, and the temple of Debod are the most prominent. These parks are a result of multiple landscaping projects that began in the 16th century. The lake at Casa de Campo is especially attractive due to the numerous bars and restaurants around it.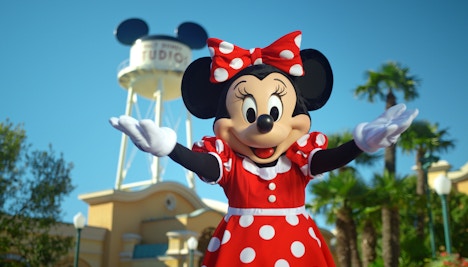 8. Take a Stroll Around the Landscape of Light
UNESCO site | Historical landmark
The neighborhood comprising the Paseo del Prado and El Retiro park is known as the landscape of light. The area was declared as a UNESCO world heritage site as recently as 2021. The area contains museums like the Prado museum, Palacio de cristal- a greenhouse, national symbols like Puerto de Alcala, and others. The area is a must-visit when you're in Madrid.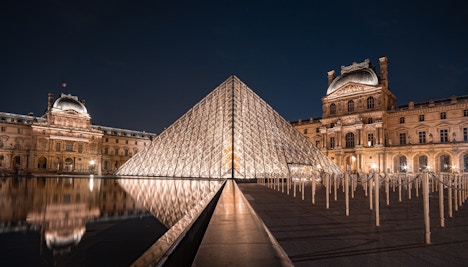 9. Hike at the Guadarrama National Park
Recreation | Park
The park offers you hiking and rock climbing opportunities. The park is the 2nd most visited park in Spain and a must try for hiking enthusiasts and sports lovers. Only 43 mins (33km) away from the city, the park is a worthy day trip. You can educate yourself about different fauna and flora, while you embrace the view of the Guadarrama mountain range.
From €149.
Events & Festivals in Madrid in Summer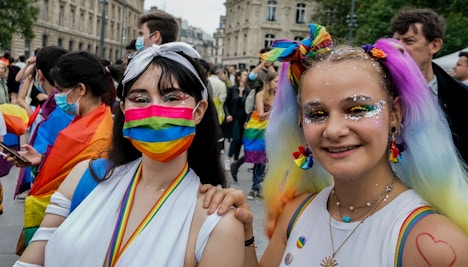 Veranos de la Villa
Date: 5th July to 28 August
Organized by Madrid's regional department of culture and tourism, the festival fills the summer months from July to August. With numerous plays, concerts, exhibitions, and activities for children, the Veranos de la Villa cannot be missed. The Zarzuela or the light opera is also part of the wide-ranging activities of the festival. The festival is the main attraction during the summer months and why you should visit Madrid in summer.
Know More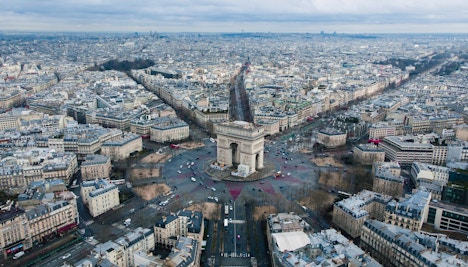 August Fiestas
Dates: August 7th to 10th
Intertwined with Madrid's rich history and tradition are 'verbenas' or open-air dance/ street parties. The big capital city adopts the vibe of a small town, where you can witness the close-knit bonds between the locals. The festivities begin in the San Cayetano area of Rastro and end in La Paloma in La Latina. The festival takes place in traditional neighborhoods housing 19th-century buildings and is the highlight of summers in Madrid.
Know more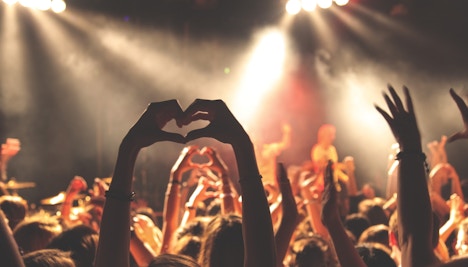 Night Races at the Hippodrome
Dates: Most Thursdays and Saturdays during the summer months
During the summer months, the La Zarzuela Hippodrome organized night horse races. If you're a sports enthusiast or interested in seeing racing horses, head to La Zarzuela. The pleasant night time weather makes it ideal to relax in your seats and watch the horses race.
Know more La Paloma
Date: 14th and 15th of August
Venue: Neighborhood of La Latina
Amongst the August festivities, the celebrations of La Paloma are the biggest in the capital. It symbolically honors the Virgin of La Paloma. While the day time celebrations are occupied by religious processions, nighttime celebrations include DJ sessions, workshops, competitions and exhibitions.
Know more San Cayetano
Date: August 7th to 10th
Venue: El Rastro
In this community festival, you'll see decorations hanging from rooftops. While the official celebrations start on the 7th, people begin preparation by the 6th. When you're here, you can witness charity events, and concerts through the night. San Lorenzo
Date: August 10th to 11th
Venue: Neighborhood of Lavapies
After San Cayetano, move on to Lavapies to witness the San Lorenzo festivities. With decorated streets, concerts, championships and parties, the atmosphere is very similar to San Cayetano. After the religious procession with the saint, you'd witness traditional dances and costume contests. 
Tips and Hacks to Visit Madrid in Summer
Make sure you time your visit such that you can enjoy the summer festivities like the Verbanas, Veranos de la Villa and the bullfights. 
In summer, mid-days can become quite hot. On such days, don't hesitate to have a siesta like the locals. 
Madrid comes alive after dusk- headout and enjoy the lively nightlife of the city.
Carry light cotton and rayon shirts, pants, shorts or skirts to keep yourself cool.
Buy a beautiful big hand fan to beat the heat when you're outdoors. 
Carry sunshades and sunscreen to protect your eyes and skin respectively.
Know Before you Visit Madrid in Summer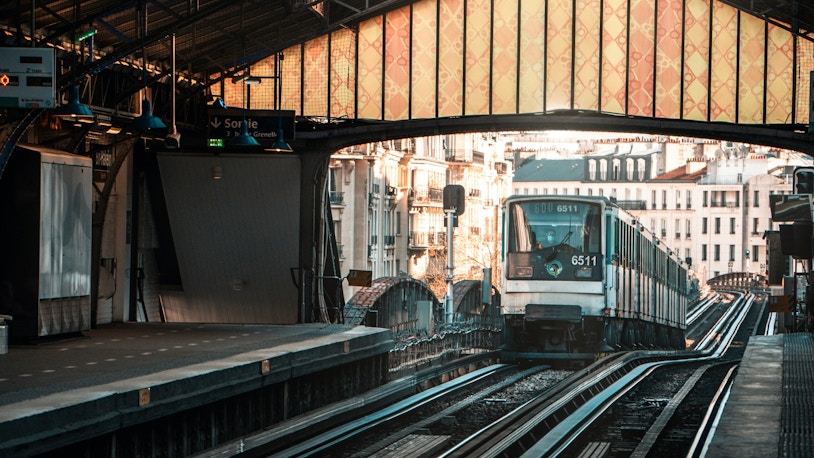 Getting Around Paris in Summer
Madrid is well connected to all parts of Spain via road and rail. The Barajas airport is located only 13km from the city. Inside the city, Madrid has an efficient Metro and bus system. 
Metro: Covering most of the central city, suburbs, and airport, the metro has 12 lines and about 300 stations. They start operations as early as 6:00 am and stop at 1:30 am. They are clean and easy to use. 
Bus: With over 200 bus routes, the city has dedicated bus lanes to ensure smooth movement of traffic. The buses are thus quick and efficient. They operate from 6 am to 11:30 pm on weekdays and 6:30 am to 11 pm on weekends. 
Bicycles: Madrid has many bike rental services around the city. In many places, you can even enjoy a guided cycling tour around the main attractions. 
Taxi: Taxis are the fastest mode of transport. But, they come with a hefty fee. Avail the facility when you've luggage to carry around. Where to Stay in Madrid in Summer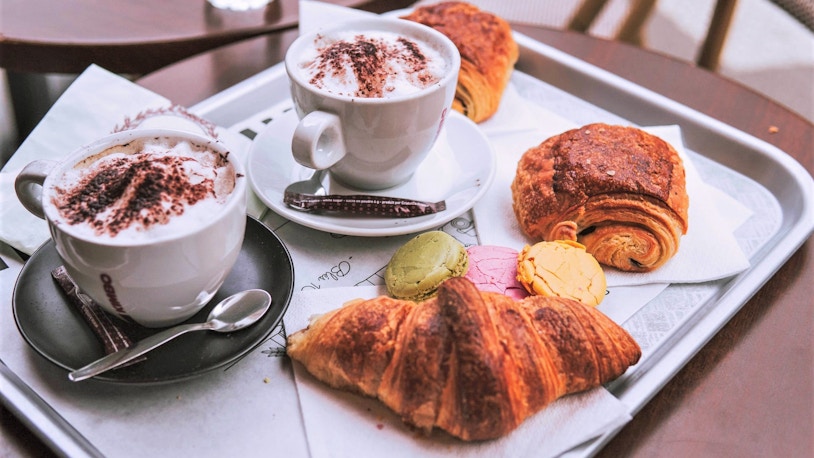 What to Eat in Madrid in Summer?
Huevos Rotos: It is a typical Madrid dish that translates to "broken eggs". It contains potatoes tossed in Spanish olive oil and topped with eggs on it. Lots of restaurants also add ham. But, you can specify if you don't want the ham. 
Bocadillo de Calamares: It is a sandwich loaded with fried squid rings. The dish is available as street food in most places and especially around Plaza Mayor.
Callos a la Madrileña: This is one of Madrid's traditional recipes. It consists of beef strips, chorizo chunks, and morcilla slices served in a clay dish. 
Churros con Chocolate: While this is not native to Madrid, it has grown to become the staple food in the after-hours nightlife. If you're heading out to late-night parties in Madrid, be sure to have some Churros later.
Croquetas: Crispy on the outside, juicy on the inside, croquetas can be filled with any savory of your choice. 
Frequently Asked Questions About Visiting Paris in Summer
Is Summer a good time to visit Madrid?
Yes, during summers, the city springs to life with festivals, events and outdoor activities. The city's unique summer lifestyle and vast green spaces of the city are an added attraction during summers.
How hot is summer in Madrid?
Average temperature is 83℉ (28.3℃) during summer months. During July (the hottest month), average high is 91°F (32.7℃) and average low is 63°F(17.2℃).
What is the average temperature in Summer in Madrid?
The average temperature is 83℉ (28.3℃) during the summer months.
Is it sunny in Madrid during Summer?
Yes, sunshine hours range from 11 to 11.5 hours during the summer months.
Is it windy in Madrid during Summer?
The summer months are the least windy in Madrid.
Does it rain in Madrid during Summer?
No, Madrid has typical Mediterranean weather with dry summers and wet winters.
What clothes to wear in Madrid in summer?
Madrid can get sizzling hot in mid-summers. If you're sensitive to hot climes, make sure to carry sufficient light cotton and rayon clothes to beat the heat.
Is Madrid cheaper in summer?
No, summer has a large influx of tourists, thus driving up costs. However, you can beat the prices by booking your airline and hotels in advance.
Is Madrid expensive to visit?
Like any other city, Madrid has both extremes. You can opt to stay in a luxury hotel or a pocket friendly hotel. Similarly, you can choose to dine in a fancy Michelin star hotel or in a street food corner.
What are some things to do in Madrid in summer?
Madrid has loads of festivals during summer. Make sure to visit them. In addition, you can visit the numerous parks, museums, and architectural wonders. If you're a football fan, don't forget to take a trip to the home of Real Madrid and Atletico Madrid.
Yes, crime rates in Madrid have remained low for a long time now. It is safe.
What can I see in Madrid in summer?
The large open spaces, museums, art galleries, palaces and others.
What are the free things to do in Madrid in summer?
You can take a stroll in one of the many parks like Camp del Moro, Retiro, Casa del Campo, Oeste park and the temple of Debod.