Madrid Travel Guide | Top Attractions, Tips & More
Contents
Top 10 Things to do in Madrid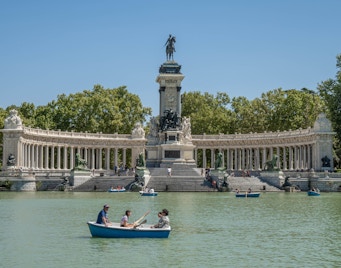 2. Parque del Buen Retiro
Landscape | Park
Parque del Buen Retiro or Park of pleasant retreat in English is a beautiful landscape complete with a fountain, gardens, cafes, lakes, grounds, and more. This sprawling green park is spread across around 300 acres and wasn't open to the public until the end of the 19th century. Now, the garden even has a rowboat service that would take you to the crystal palace that conducts several events and flower shows.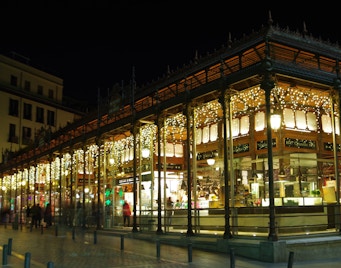 6. Mercado de San Miguel
Shopping
Built using beautiful ornate glass and cast iron, Mercado de San Miguel is one of the most popular markets in Madrid. Be it cocktails, wine, juice, coffee, meat, seafood, or anything related to food, you'll get them all from this market. The vibrant atmosphere, as well as the availability of a variety of food items, makes this place a favorite among all the tourists and the locals!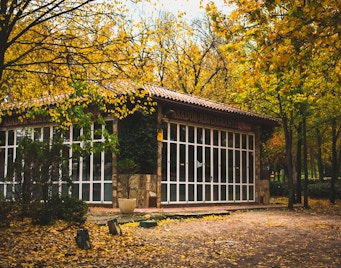 7. Casa de Campo
Park | Landscape
Used as a hunting ground by the Spanish royal families in the past, Casa de Campo is one of the largest public parks in Madrid. It boasts of having around seven square miles of natural terrain and also has a large lake in the compound. The park also has an amusement park, zoo aquarium, and a cable car facility to complete your experience for visitors of all ages and tastes.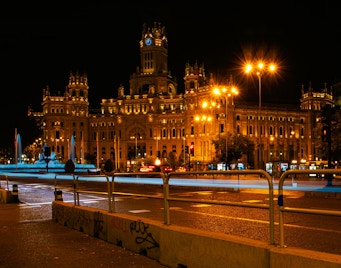 8. Plaza de Cibeles
Sightseeing | Palace
Located adjacent to Paseo del Prado, Plaza de Cibeles is one of the main plazas in Madrid. The beautiful exteriors of the plaza as well as the magnificent interiors is a treat to the eyes. Previously a post office, the main building of the square, Cibeles palace, now serves as Madrid's town hall. The fountain in the plaza features Cybele, the Roman goddess of fertility.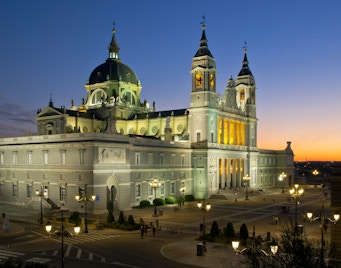 10. Almudena Cathedral
City Landmark | Historical Landmark
Almudena Cathedral, dedicated to the Patron Saint of Madrid (Virgin of Almudena) was inaugurated by Pope John Paul in 1993. The construction of this cathedral was in discussion since the 16th century. Though the first stone was laid in 1885, the construction was stalled in between due to several reasons and only restarted in 1950. The church has a north-south orientation and a mix of architectural styles. 
Madrid Travel Essentials
Must-Know
Weather
When to Visit
What to Pack
Budget
Travel Tips
Free Things
Apps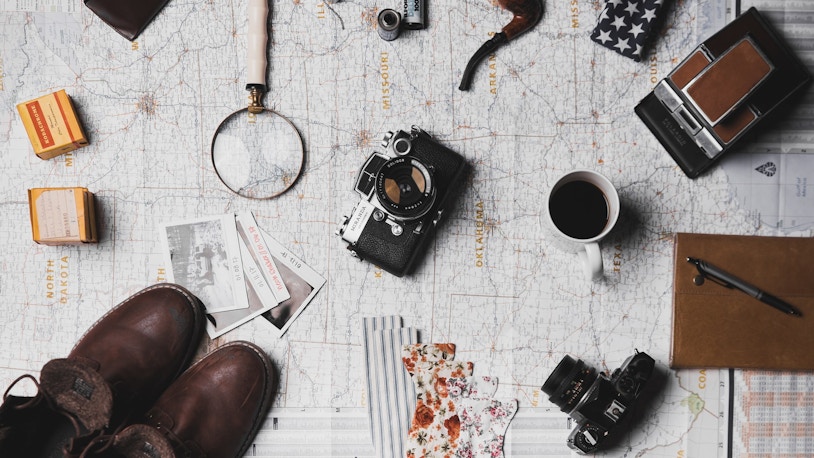 Travel Essentials in Madrid
Language - Spanish
Currency -  Euro | €
Time zone - Central European Summer Time 
Country code - + 34
Socket type - Type C & F
Emergency numbers - Ambulance: 061, National police: 091, Fire brigade: 080, Local police: 092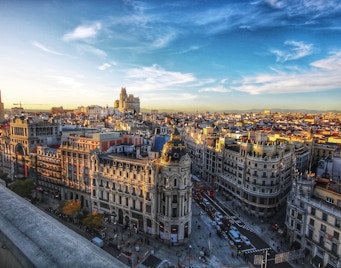 Summer in Madrid
When - June to September
Average temperatures -
35 to 40 degrees Celsius during the day. 
15 to 20 degrees Celsius during the night.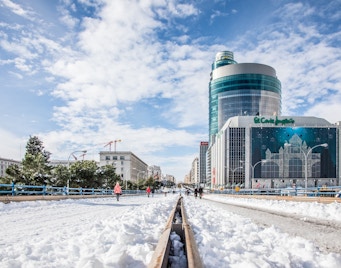 Winter in Madrid
When - December to February
Average temperatures - 
5 to 15 degrees Celsius during the day.
0 to 5 degrees at night.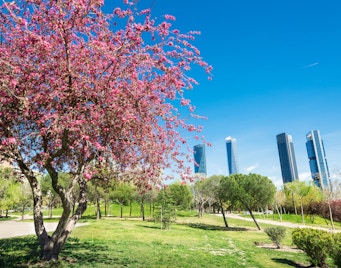 Spring in Madrid
When - March to June
Average temperature -
15 to 22 degrees Celsius in the morning. 
5 to 10 degrees Celsius at night.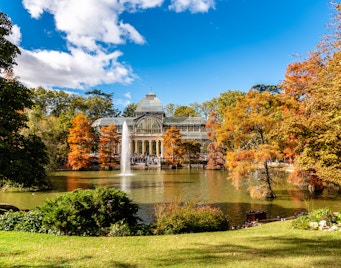 Autumn in Madrid
When - September to November
Average temperature - 
13 to 26 degrees celsius in the mornings.
5 to 14 degrees at night.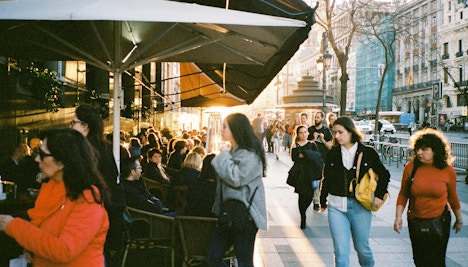 High Season
When - June to July, December
What to expect:
Expect an influx of international tourists as well as the locals during this peak season, as most people have holidays during this time. 
Get ready to witness street parties and summer festivals and be prepared for surged flight & hotel rates.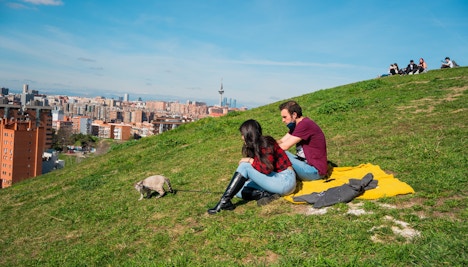 Shoulder Season
When - March to May and September to October
What to expect?
The weather is intolerable and pleasant, and hence, this is the best time to visit the city with less crowd compared to that in summer. 
Expect the local crowd roaming and enjoying the last few days of great weather.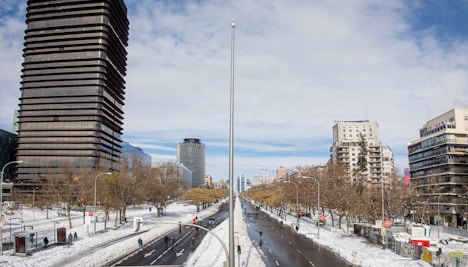 Low Season
When - August, January to February
What to expect:
Less crowd as August is one of the hottest months and January, and February is the coldest. Most locals pack their bags to other places to get escape the rising heat.
Expect lower prices for stay and other entertainment options.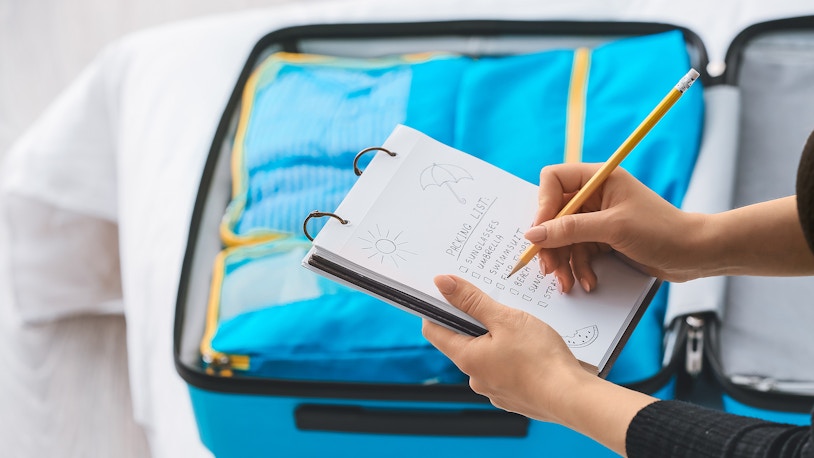 What to Pack for Madrid
Jeans, lightweight cotton pants, shorts, skirts, light tops, and other breathable apparel are the way to go.
Although it seldom rains in Madrid, a waterproof jacket/windcheater and a rain hat may come in handy if the weather becomes wet. Be sure to pack rain boots, raincoats, umbrellas, and water-resistant jackets on hand.
Walking shoes will make your trip much more pleasant because you'll be doing a lot of sightseeing while in Madrid.
A backpack to store your personal belongings while sightseeing in the city.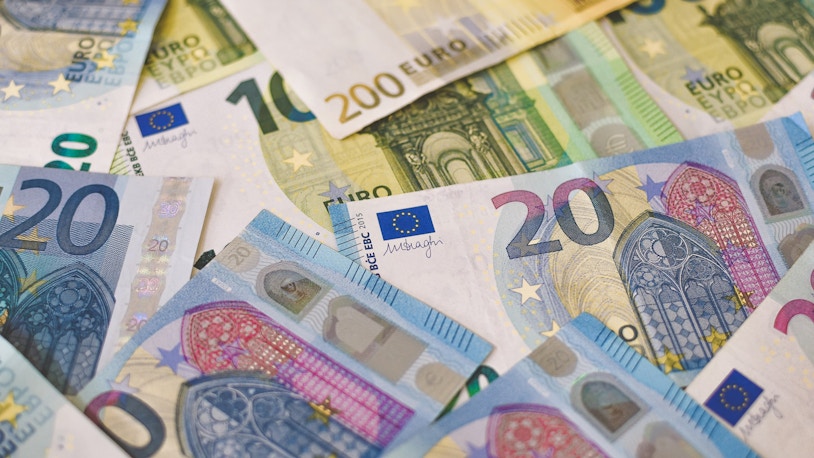 Per Person Average Daily Budget in Madrid
Budget travelers: €55 
Budget travelers have spent around 55 euros per day during their stay in Madrid, around 24 euros for stay, and 8 euros for food. 
Regular travelers: €150
Regular travelers spend around 150 euros per day, including 70 euros for the stay, 20 euros for food, and 25 euros for transportation.
Luxury travel: €450
Luxury travelers spend around 200 euros for accommodation and 70 euros for lunch with a starting fare of 25 euros for transportation.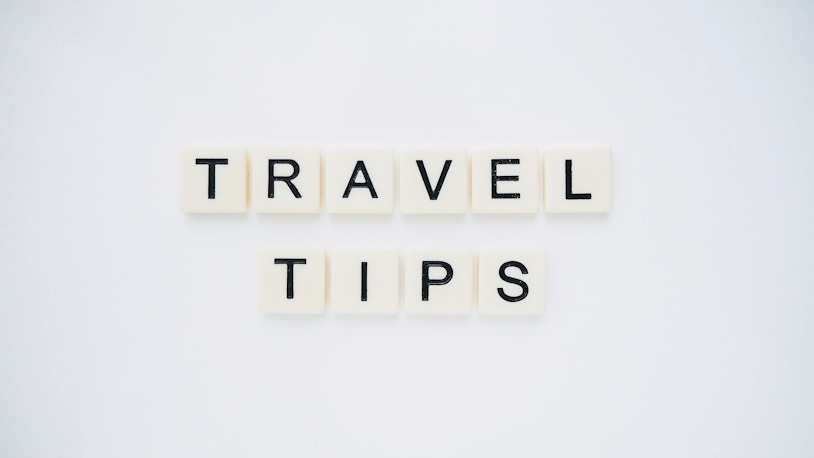 Madrid Travel Tips
Keep an eye on changing airline ticket prices. The prices can surge or decrease based on the time you choose to visit the city. Hence, book your tickets wisely. 
Plan your trip ahead of time. Make an itinerary compiling the list of places you want to visit and plan your trip accordingly. 
Book your stay in advance, especially if you are going as a couple or with family, as you may end up waiting a long time to get a stay if you don't book it prior. 
If possible, learn basic Spanish. Learning the local language is the best way to blend in with the culture. 
Use the subway or public transportation to roam around as this is the best and cheapest way to get around the city. Free Things to do in Madrid
There are plenty of attractions in Madrid that don't require tickets. These include churches, parks, and museums. Here's a list of the top free things to do in Madrid:
Visit Museo de Historia, which houses the art that outlines the growth of Madrid. 
Take a walk through the San Gines, one of the oldest churches in the city.
Plan a visit to Templo de Debod that gives you the feel of Egypt in Madrid. 
Check out Francisco de Goya original work in Ermita de San Antonio de la Florida. 
Stop by the Museo del Prado to marvel at the extensive collection of around 1500 pieces of creative art. 
Spend some peaceful time at Parque del Retiro.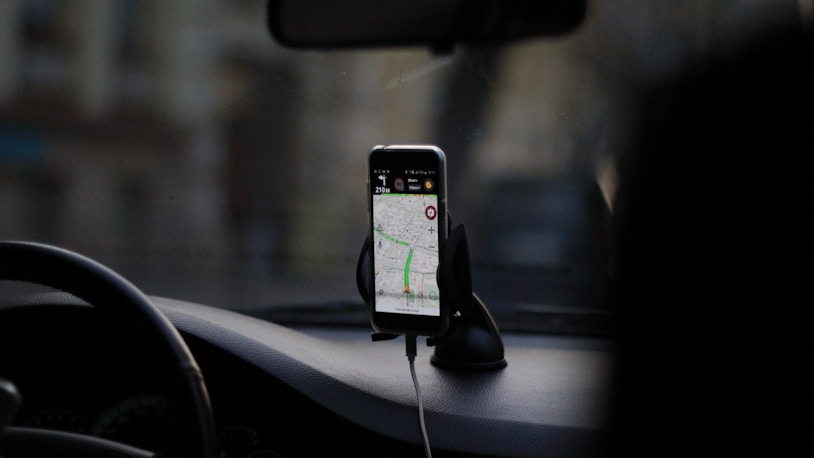 Transportation Apps
Food Apps
Other Useful Apps
Duolingo (Translation app)
XE currency converter (gives the information about currency rate)
El Tenedor (Restaurants and discounts)
Know Before You Visit Madrid
Airports
Visa
Insurance
Language
Internet
Phone Calls
Health
Money
Safety
Laws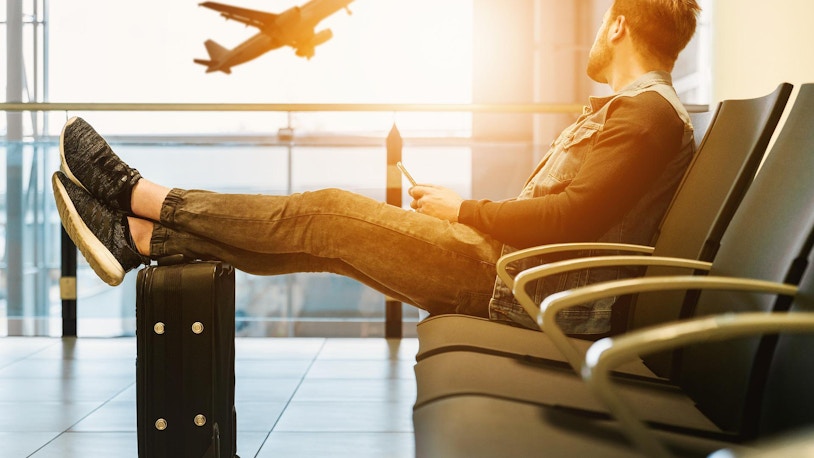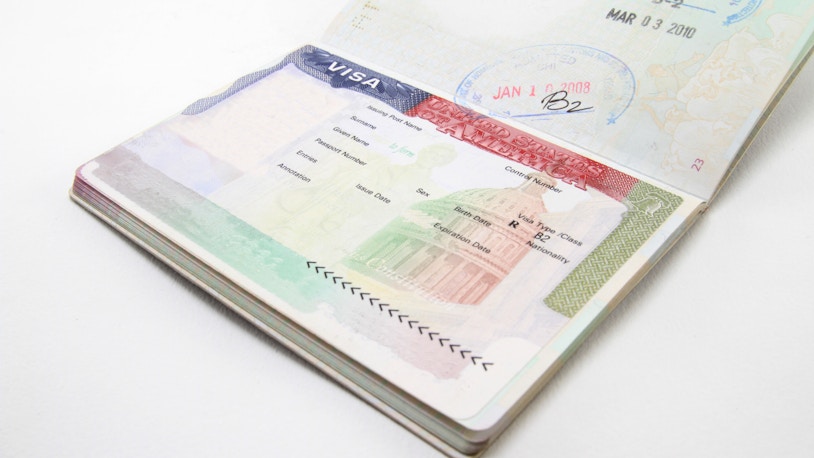 Visa Requirements to Visit Madrid
If you are planning a short stay (up to 90 days) in Spain, you may have to apply for a Schengen visa. There are several types of visas for the visit. Hence you have to apply accordingly based on your purpose of visit. You will need to submit the following documents while submitting your visa application. 
Duly filled out visa application form.
Valid passport, not older than 10 years, with at least two blank pages. 
Copies of passports, previous visas, etc. 
Health Insurance that covers your travel. 
Proof of financial means and accommodation.
Itinerary, civil status proof, and a cover letter.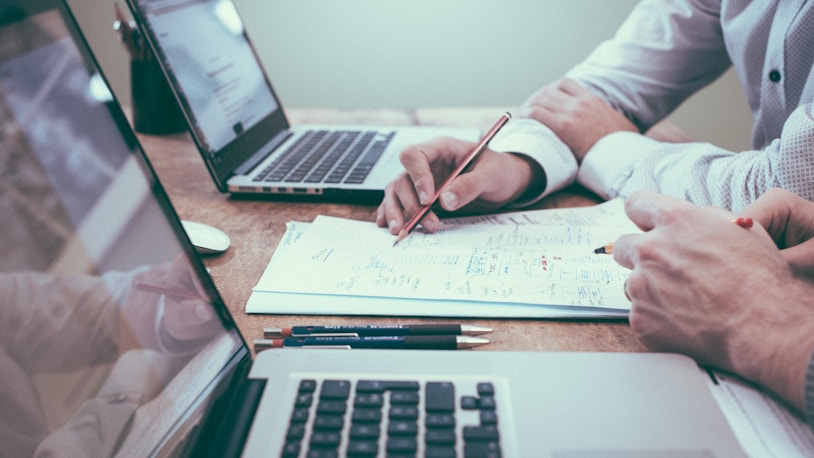 Insurance in Madrid
Having travel medical insurance is an important prerequisite that you need to have while traveling to Madrid. In Madrid, the Spain Travel Insurance covers all types of medical-related emergencies during your stay in Spain. 
Ensure that the policy covers all the required medical expenses.
Check and make sure it has at least €30,000 coverage. 
Purchase the policy at the same time as you plan your trip. 
If you are visiting the place with family, make sure the policy covers their expenses too.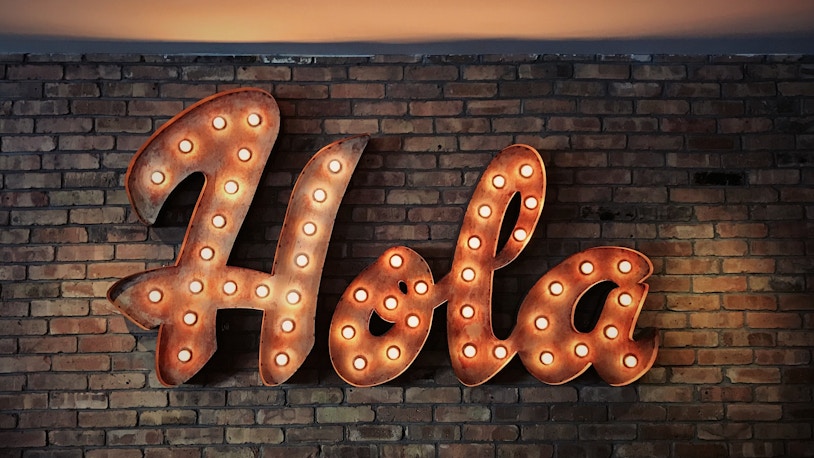 Must-Know Words and Phrases in Madrid
If you're planning a trip to Madrid, it's important to know a few keywords and phrases in Spanish. Here are some essential words and phrases to help you get by in Madrid:
Dónde está...?: This phrase means "Where is...?" in Spanish.
Lo Siento: This phrase means "I'm sorry" in Spanish.
Por favor: This phrase means "please" in Spanish.
Cuánto cuesta?: This phrase means "How much does it cost?" in Spanish.
Habla inglés?: This phrase means "Do you speak English?" in Spanish.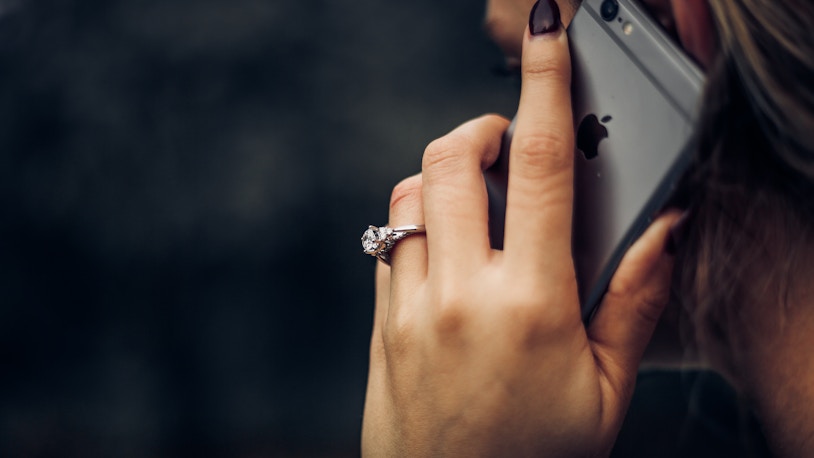 Phone Calls in Madrid
Incoming - If you are dialing to Madrid, add your international access code, for eg., use 011 for the U.S, then dial Spain's country code, dial 91 for Madrid, and then the phone number. 
Outgoing - For outgoing calls, you have to dial the international codes and then dial the number. 
All the phone numbers in Spain have 11 numbers split, which are split into groups of 3, including the country code. Also, the mobile numbers in the country start with either 6 or 7 and will be followed by another 8 digits.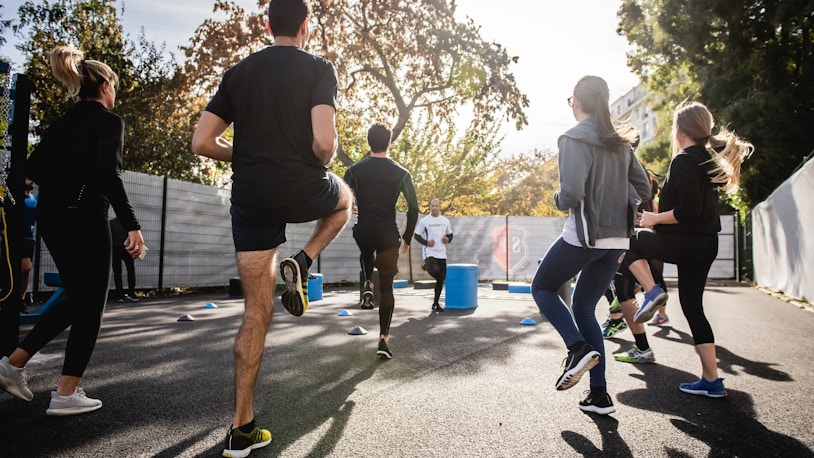 Staying Healthy in Madrid
Refrain from eating a lot of street food. 
Drink plenty of water: It's important to stay hydrated while in Madrid, especially in the summer heat. Make sure to drink plenty of water throughout the day.
Avoid tap water: Tap water in Madrid is safe to drink, but many visitors prefer to avoid it. If you're not used to the taste of Madrid's water, stick to bottled water.
Wear sunscreen: Madrid is known for its sunny weather, so don't forget to wear sunscreen! Be sure to apply sunscreen regularly, especially if you're spending time outdoors.
If possible, try walking around the city instead of taking a vehicle as it is more healthy.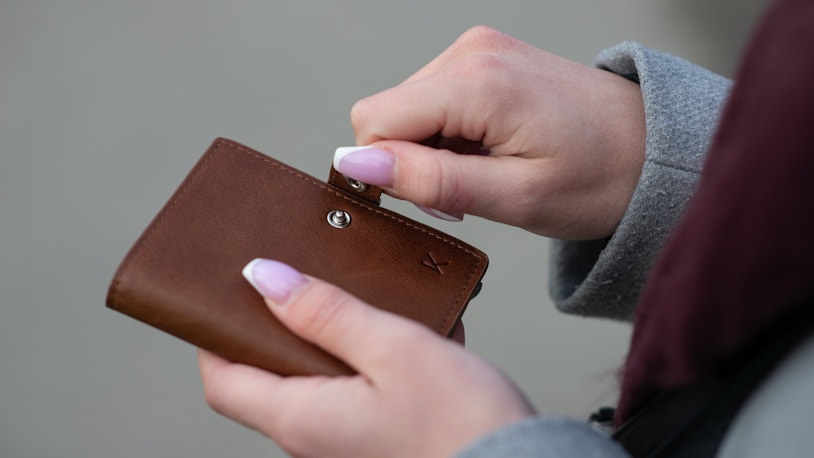 Money in Madrid
Currency: Euro | EUR | €
The currency of Madrid, Spain is Euro. The euro has 1, 2, 5, 10, 20, and 50 cents, as well as 1 and 2 euros, denominations. If you are planning to stay in Spain, it is important to keep some money in cash. Card payments are another available option for payment in Madrid. A large number of restaurants and stores accept selected debit and credit cards. Additionally here are some apps through which you can manage your payments in Madrid:
Apple pay
Paypal
Sofort
Bizum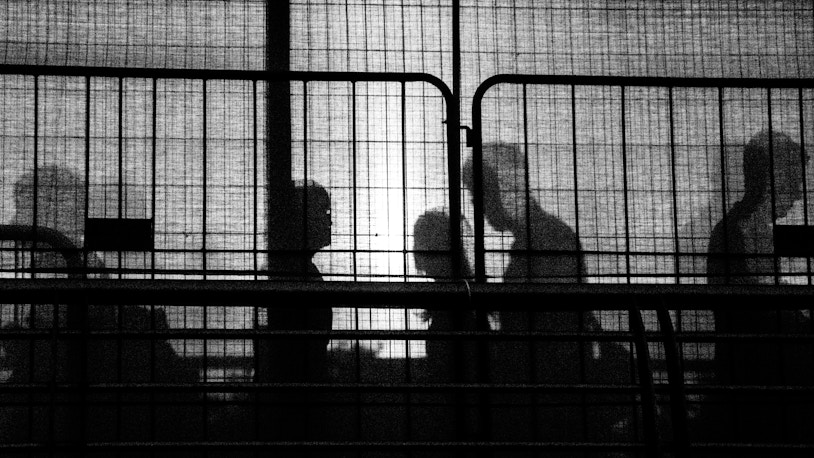 Safety in Madrid
Madrid is one of the safest cities to visit in Spain. However, one problem that tourists encounter is becoming the prey of pickpockets. This can be avoided in most cases by following some safety precautions as listed below.
Keep an eye on your surroundings and be careful while roaming through streets that are unfamiliar to you. 
Refrain from wearing expensive ornaments or carrying large sums of money.
Stay cautious while talking to strangers. 
Carry a strong bag and keep it close to you.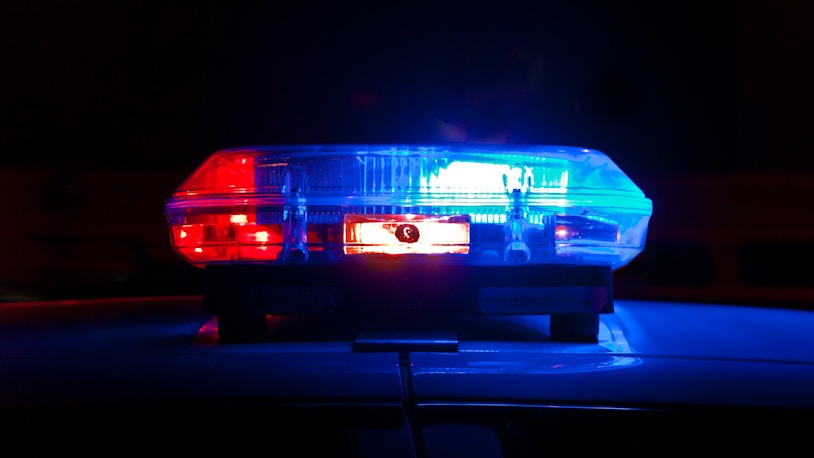 Laws in Madrid
It is important to be aware of the local laws while traveling to Madrid, since, violating these laws could lead to fines or even imprisonment. Following are some important laws in Spain:
Alcohol consumption in public is banned in some areas of the city.
It is illegal to carry a gun.
Possession of drugs, even in small quantities can lead to arrest and detention. 
People who are under 18 are considered minors and should be accompanied by guardian/s.
Dress appropriately. 
Attractions
Museums
Day Trips
Themeparks
Shopping
Events
Know The City Neighborhoods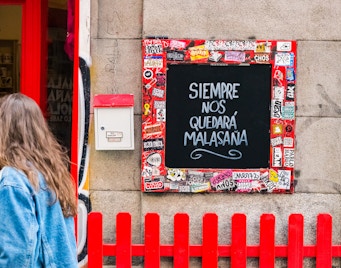 Malasana
Tourist hotspot | Nightlife
Malasana is one of the most popular neighborhoods of Madrid. It was once the pulse of counterculture and artistic movements in Madrid. This colorful, graffiti-covered city is the best place to mix with the local people and their culture. 
Things to do: 
Take a stroll through the colorful streets filled with funk cafes, vintage shops, and more.
Enjoy the nightlife where almost all the streets light up to make it feel like you are attending a big street party. 
Meet and greet the locals in Malasaña's central square, Plaza Dos de Mayo.
Salamanca
Shopping | Tourist hotspot
Criss-cross streets, elegant residential facades, luxury boutiques… Salamanca has it all to make you feel luxurious. Constructed in the 19th century as a showcase for Spanish aristocracy, this place is now one of the most glamorous and rich neighborhoods. 
Things to do:
Shop from some of the luxurious boutiques in Madrid.
Dine from stylish restaurants and polished outdoor terraces. 
Enjoy the exquisite views of residential apartments.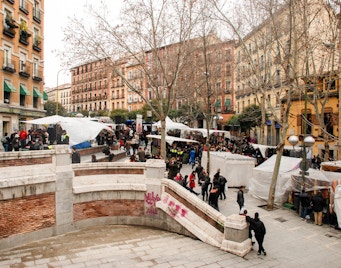 La Latina
Food Experience
Foodies will love this neighborhood! La Latina is one of the oldest quarters in Madrid. It has narrow streets filled with eateries and stores, and a lot more open squares and every Sunday people come here to shop from El Rastro, the 400 years-old flea market. 
Things to do:
Wander through the cobbled street to explore some ancient architecture.
Visit the famous El Rastro, the flea market that is often during Sundays, and shop your favorites. 
Enjoy a cup of coffee from the street cafes and relax.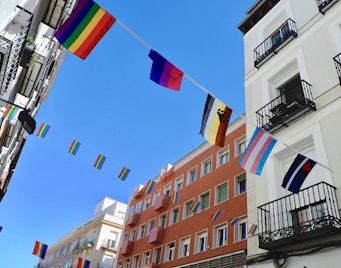 Chueca
LGBTQIA community
Chueca is Madrid's LGBTQIA neighborhood that proudly drapes the rainbow flag. Home to a thriving LGBTQIA community, this place offers great nightlife, as well as some beautiful boutiques and eateries. 
Things to do:
Take part in Día del Orgullo de Gay festival that is conducted every summer season. 
Visit the small museums in this neighborhood.
Book a table at a tapas bar, drink, and enjoy your time away from the busy life.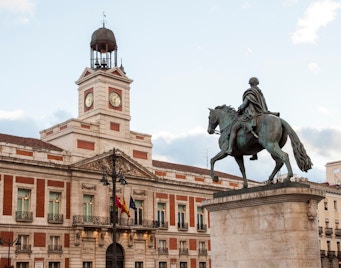 Sol
Sightseeing | Tourist hotspot
Puerta del sol is one of the most popular neighborhoods in Madrid. This has been the City's main social hub since the 19th century and still continues to be so. The square houses some of the important attractions in Madrid including the Bear and tree structure and the statue of King Charles III. 
Things to do: 
Visit some of the major attractions such as the statue of King Charles III and the beat and tree statue. 
Plan a visit to neighboring attractions such as Plaza Mayor, Gran Via, and more. 
Mingle with the Spanish natives and learn more about the culture and history. Lavapies
Culture
This is a neighborhood of Madrid which is filled with multicultural varieties of food. The streets of this neighborhood are filled with restaurants and cafes that offer cuisines from all over the world.
Things to do:
Wander through the streets to witness the beauty of vibrant art everywhere.
Visit some of the exhibition spaces to discover the art of the bygone era.
Dine from some of the best restaurants that serve the cuisines of your choice.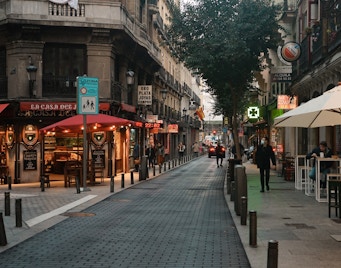 Huertas or Barrio de las Letras
Picturesque streets
Huertas, also known as Barrio de las Letras is the picturesque neighborhood of Madrid. It reflects the history of Madrid, yet draws fewer crows compared to Sol. 
Things to do:
Visit the death place of famous Spanish writer Miguel de Cervantes.
Take a walk through the streets to click some insta-worthy pictures.
Explore the historic architecture by taking a stroll through the streets.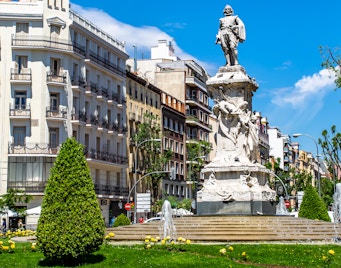 Chamberi
Offbeat Sightseeing
A residential as well as a business district that hasn't changed much over the years, Chamberi is the best neighborhood for you if you wish to learn more about local life. The district also has perfectly groomed streets for a pleasant walk and plazas where you can enjoy drinks and food. 
Things to do:
Take a walk away from the hustle and bustle of the city.
Get a chance to visit the Chamberi metro station, which was abandoned earlier and then restored to its former form. 
Grab a drink from any lovely plazas, and relax.
Getting Around Madrid
By Metro
Metro is one of the fastest and most affordable means of transportation in Madrid. The metro system in the city covers almost all the areas and is clean and easy to find. It has around 12 color-coded, numbered routes that cover the entire city as well as the suburbs and airport. You'll also have a variety of ticket options to choose from including a tourist card for the days you are staying in the city. 
Fare -Starts from 1.5 to 2 Euros.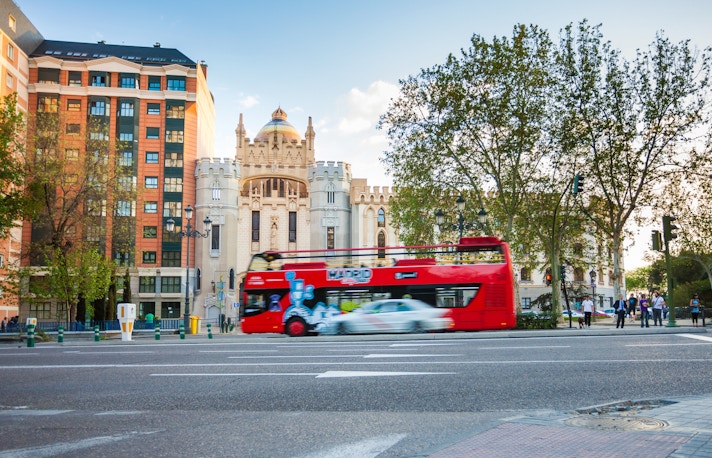 By Bus
Buses are another option you can choose from for budget-friendly transportation. There are 200 bus lines that spread across the city and the fleets of buses usually operate from 6 am to 11.30 pm, Monday to Friday. Additionally, there's a 24 hours bus service from the main Airport to the city making it easier for you to reach the city without burning a hole in your pocket. 
Fare - Starts from 1.5 Euros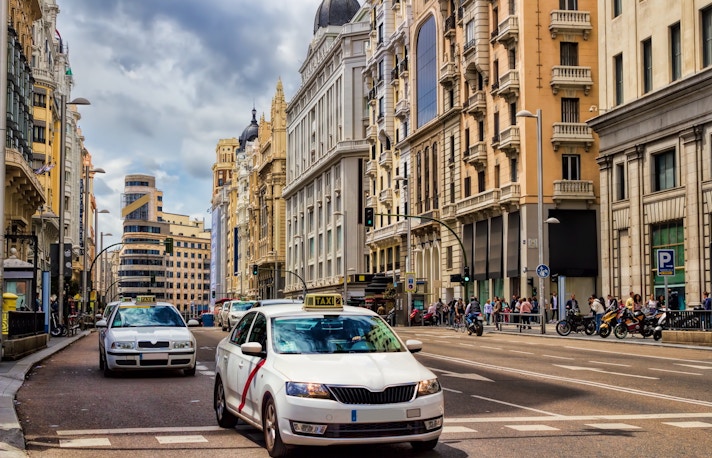 By Taxi
You also have the option of taxi services to choose from to roam around the Madrid city. There are metered taxis with green lights on the roofs as well as private taxis. However, make sure you choose only official cab services to avoid any further problems. The uber taxis are also operating in Madrid. However, make sure the taximeter is on before starting your journey as there are chances that the drivers try to swindle you if you're a tourist. 
Fare - Starts from 2 Euros, then adds 1 Euro per kilometer. 
Must-Try Food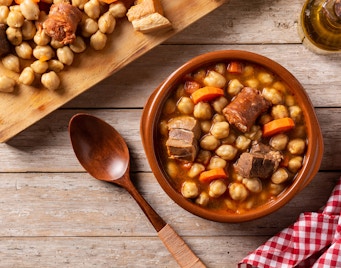 Cocido madrileño
If you are planning to visit Madrid during winter, rest assured the streets are going to welcome you with the aroma of Cocido madrileno, a delicious pork stew. This stew, which includes chickpeas, vegetables, pork, and chorizo sausage is simmered for about four hours so as to blend the flavor of each ingredient into the dish. The outcome? A heavenly gastronomic experience.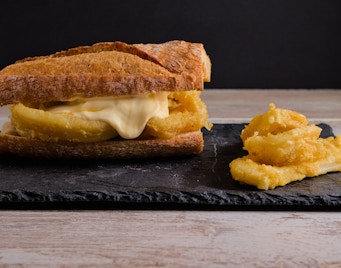 Bocadillo de Calamares
A trip to Madrid is not complete without trying Bocadillo de Calamares, or in English, Fried squid sandwich. This simple dish consists of nothing but fresh, crusty bread with deep-fried rings of squid. But, pair it with a cold can of beer and you'll see how this simple dish offers you an extraordinary food experience.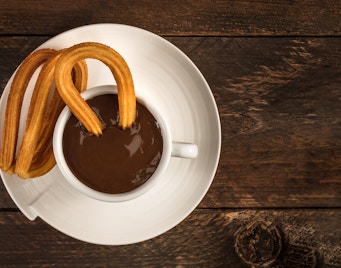 Churros con Chocolate
Do you have a sweet tooth? Then you are going to be a fan of this dish. Churros are one of the most popular dishes in Madrid's nightlife. A plate of churros with a small cup of thick, hot chocolate is a treat to your palate.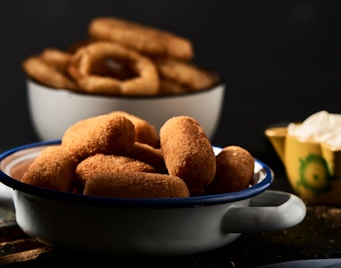 Croquetas
Just a simple dumpling from the outside, croquetas are a small pocket of deliciousness. These dumplings can be filled with any ingredient you can imagine. Fill it with your favorite ingredient, deep fry it, and you can have it as a snack, fast food, or a side dish.
Must-Try Desserts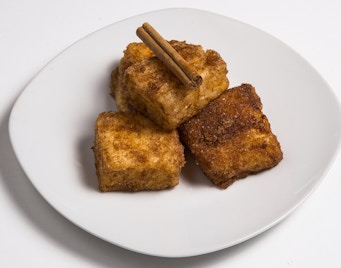 Leche Frita
If you have a sweet tooth, then this dessert is tailor-made for you. Leche Frita is a Spanish custard that is fried and dusted with sugar and cinnamon. It is a delicious dessert that is sure to tantalize your taste buds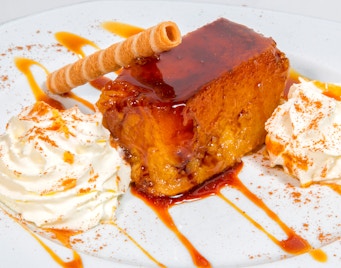 Tocino de Cielo
This dish literally translates to 'bacon from heaven' and it is one of the most popular desserts in Madrid. It is a rich dessert that is made with eggs, sugar, and lemon rind.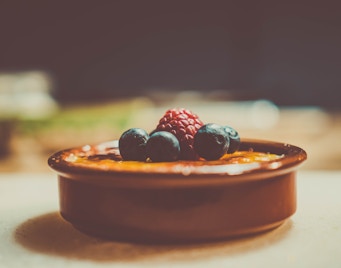 Crema Catalana
A Catalan specialty, crema Catalana is a delicious custard pudding that is flavored with cinnamon and lemon. It is one of the most popular desserts in Madrid and is a must-try for all those with a sweet tooth.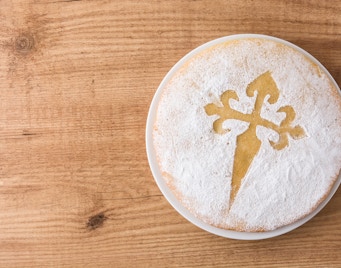 Tarta de Santiago
A delicious almond cake that is flavored with lemon, Tarta de Santiago is a popular dessert in Madrid. It is a must-try for all those who love almonds and lemon-flavored desserts.
Where to Stay in Madrid
In Madrid, you'll find a lot of stay options to choose from. From budget hotels to Apartments, the stay options you have are vast and available for different budgets.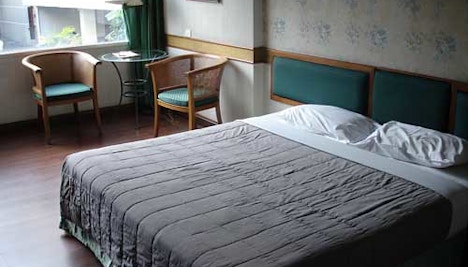 Budget Hotels
If not planned well, staying in Madrid can be really expensive for you. Hence, it is important for you to choose cheaper hotels if you are planning for a budget-friendly stay. All the budget-friendly hotels in Madrid offer comfortable stays with all the basic amenities. The prices start from 30 Euro. Here are some budget-friendly options that you could choose from:
ibis budget Madrid Calle Alcala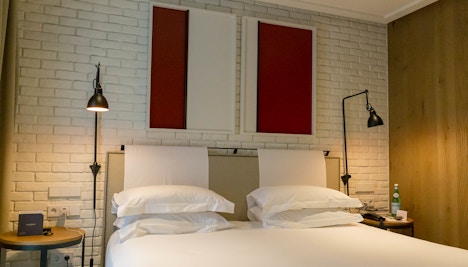 Mid-Range Hotels
If you are searching for more comfortable and a bit luxurious options to stay in Madrid, you must book the best mid-range hotels that are neither cheap nor too luxurious. There are a lot of Mid-range hotel options to choose from in Madrid which offer a comfortable stay with great interiors. The prices start from 80 Euros. Some of the mid-range stay options in Madrid include:
Senator Castellana Hotel
Luz Madrid rooms
Hostal Lisboa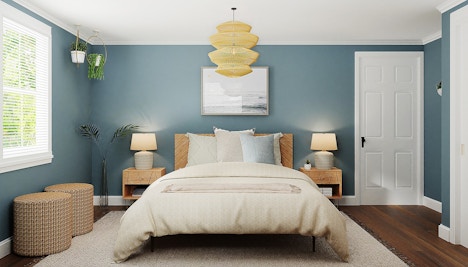 Luxury Hotels
Madrid has a lot of luxury stay options for those who are planning to have luxurious stay options. Most of these hotels provide 5-star amenities, as well as beautiful terrace views. Here are a few options for a luxurious stay in Madrid.
NH Collection Madrid
Hyatt Centric Gran Via Madrid
DoubleTree by Hilton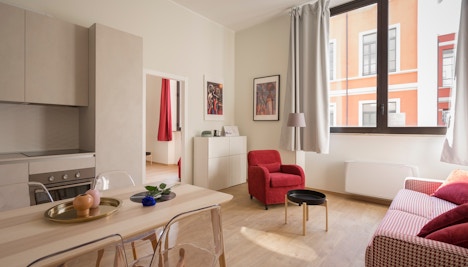 Apartments
For those who are visiting the city with family, and need more space, renting a service apartment will be the best option. These apartments are fully furnished mostly and it lets you cook your own food just like at home. 
Oriente Palace apartments
Apartosuites Jardines de Sabatini
Sonder Malasana
Where to Shop in Madrid
Madrid offers you one of the best shopping experiences in Spain. From local brands to the luxury brands that cost a bomb, Madrid has it all. No matter what your requirements are, you'll find them in Madrid. Here are five hotspots in Madrid for all your shopping needs.
Best Tours in Madrid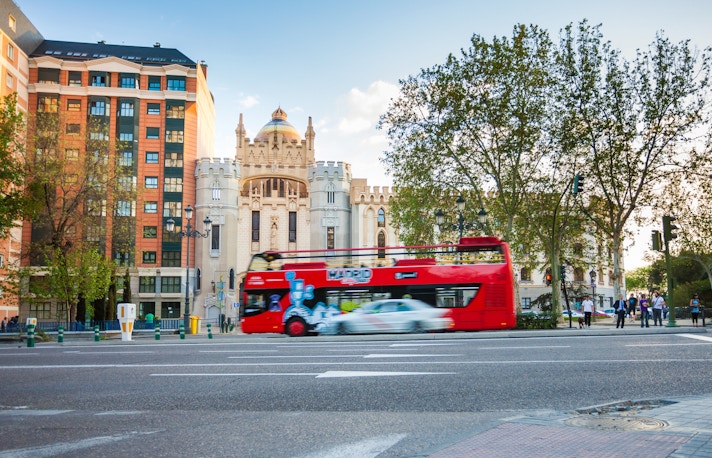 Hop-on Hop-Off bus tours
Hop-on Hop-off bus tours are one of the best ways through which you can visit the attractions in Madrid. These tours require no prior planning and advance booking, hence, you can enjoy the city at your own pace. It is highly affordable and you can roam anywhere around the city without having to worry about getting lost somewhere. Hence, if you are in Madrid, hop on to the Hop-on Hop-off bus and enjoy Madrid like never before. 
Top Hop-on Hop-off Tours in Madrid: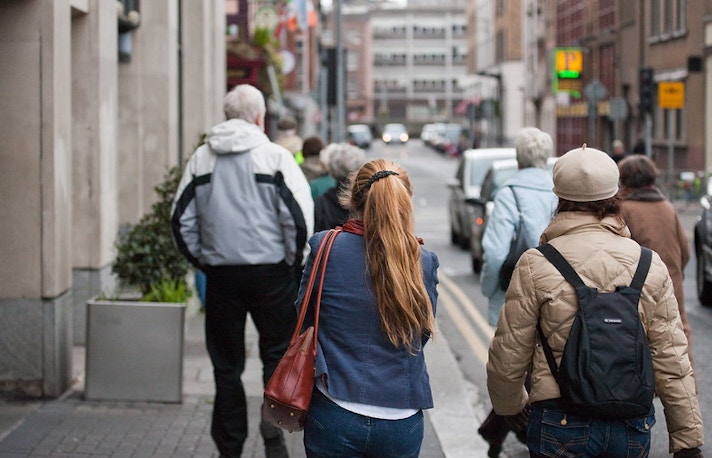 Walking Tours
Madrid is one of the best cities to walk and explore. Exploring Madrid on foot gives you another experience. It is a pedestrian-friendly city, and hence you can walk at your own pace and explore the attractions peacefully.
Madrid city is known for its architecture, museums, and plazas. Hence taking a stroll through the city would help you explore the city in a different way.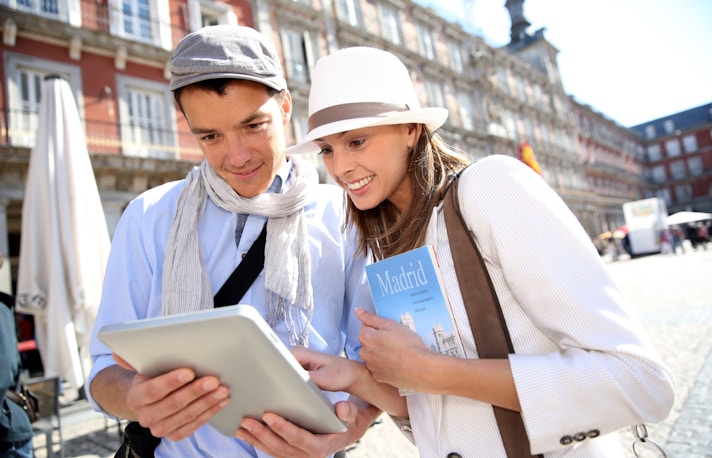 Guided Tours
Guided tours are one of the best ways to explore Madrid attractions without having to think about taking care of bookings, standing in lines to get tickets and all. Most guided tours come with an expert guide, who can share the information related to that particular city or the attraction. Guided tours also help you avoid the queues and save your time. 

Top Guided Tours in Madrid:
Day Trips from Madrid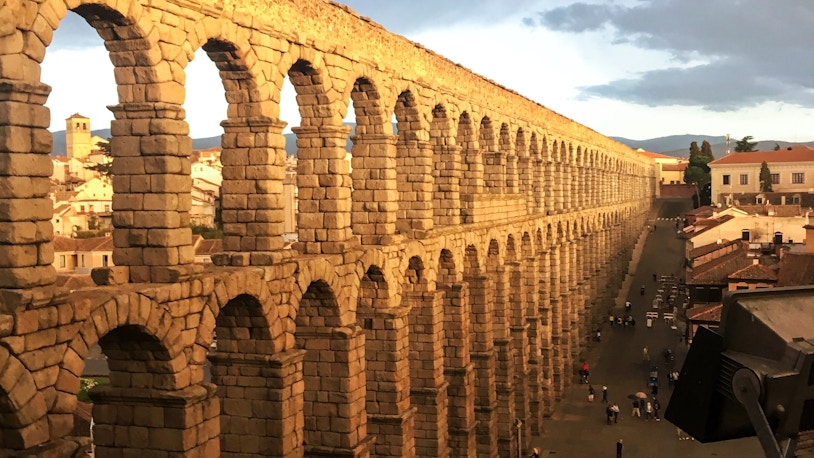 Segovia 
91.5 | 1 hour 5 min by road
Segovia is one of the popular destinations in Spain where you can go for a day trip from Madrid. The city is made up of a beautiful ensemble of ancient buildings from the middle ages to the renaissance. A day trip from Madrid to Segovia is a great way to take a trip back to the past!
Good for: Architecture
Things to do: 
Visit Alcazar palace constructed by Alphonso VI.
Explore the gothic cathedral that was constructed in the 16th century. 
Discover Romanesque churches, fortified houses, and Mudejar buildings. 
from €79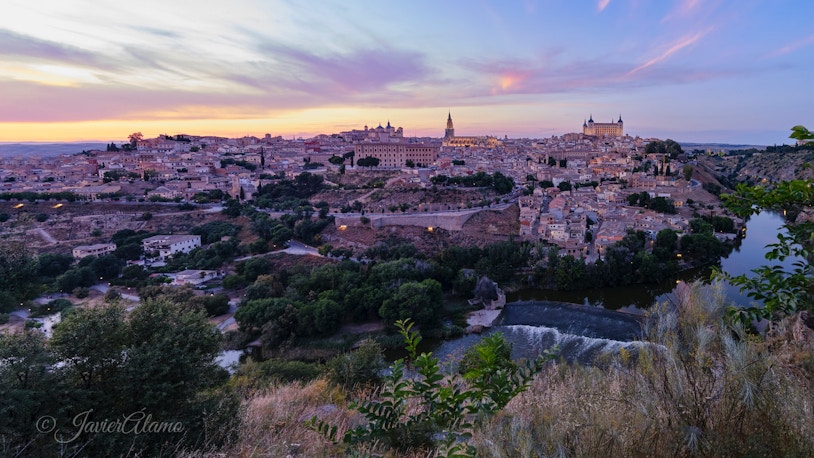 Toledo
74.3 km | 59 minutes by road
Toledo, an old city located on a hilltop is a beautiful UNESCO world heritage site. The hilltop city is famed for museums, traditional craftworks, churches, and more. Toledo bristles with architectural treasures from the past. Hence, a trip to this city will leave you with some memories to cherish. 
Good for: Sightseeing
Things to do:
Visit Catedral de Toledo, which is beautiful with its soaring tower and gothic architecture. 
Explore Casco Histórico, the old town of Toledo. 
from €52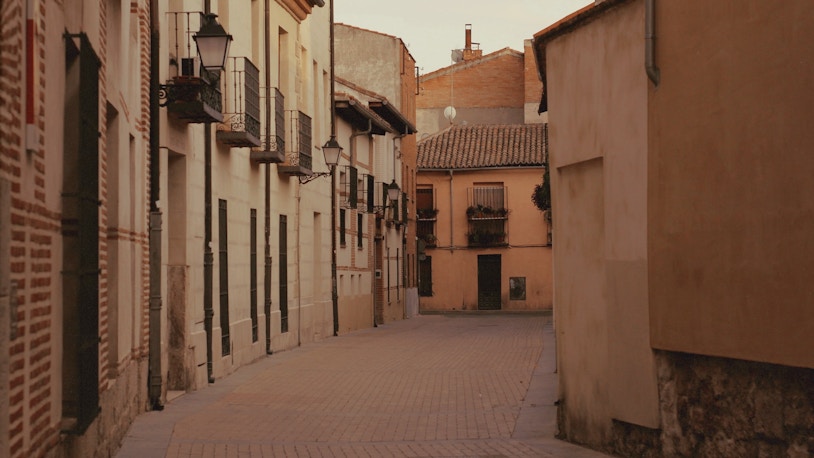 Alcalá de Henares
39.9 km | 35 minutes by road
Alcalá de Henares is an old city that is just 35 minutes away from Madrid. The UNESCO-listed city holds the popularity of being the birthplace of Cervantes, the famous author who wrote the Don Quixote. The town is a visual treat with its ancient buildings. 
Good for: Sightseeing.
Things to do:
Explore the beautiful buildings of Universidad de Alcalá de Henares, one of the oldest universities founded in 1498. 
Visit Magisterial-Cathedral, one among the two magisterial churches all around the globe.
Discover the recreation of Cervantes' birth house in the Cervantes museum.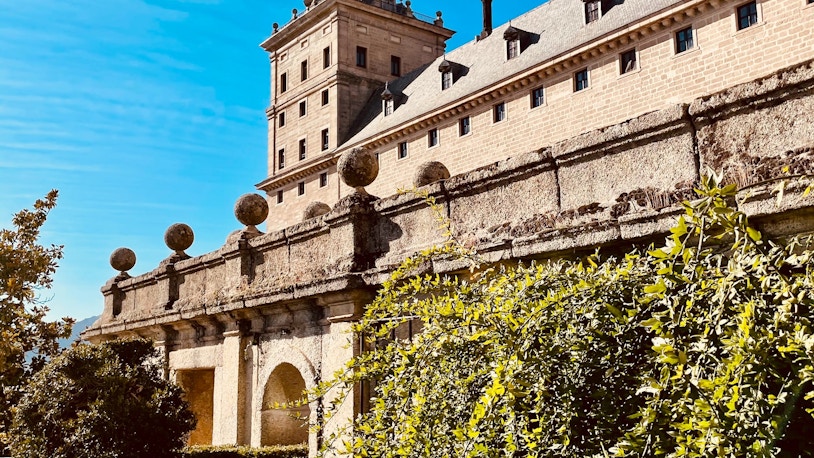 Monasterio del Escorial
57.7 km | 45 minutes by road
Just 45 minutes away from Madrid is the UNESCO-listed Palace of El Escorial and the royal monastery. Built in the 16th century, the huge monastery and the beautiful palace complex is a popular day trip options from Madrid. 
Good for: Sightseeing
Things to do:
Visit the grandiose complex of El Escorial, which has 15 courtyards and thousands of windows. 
Explore the renowned picture gallery of Escorial.
Discover the neighboring monuments of Valle de Los Caídos.
Madrid With Kids & Family
Madrid has a lot to offer not only for adults but also for kids too. A trip to Madrid will be a great delight for kids because it has some beautiful places for kids. Here are some of the best things you can do with your kids while in Madrid.
Visit the Parque de Atracciones amusement park.
Take your kid to the Madrid snow zone. 
Explore Museo del Ferrocarril.
Enjoy your time in Children's theatre. 
Visit the planetarium. 
Parque de Atracciones de Madrid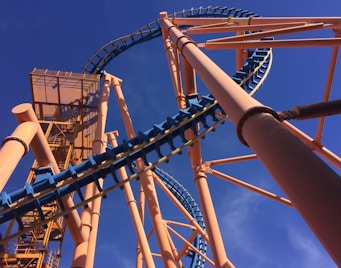 Parque Warner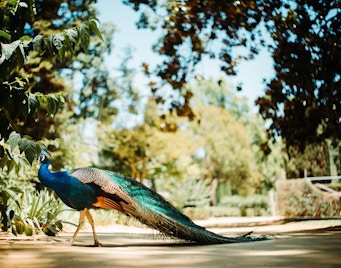 Faunia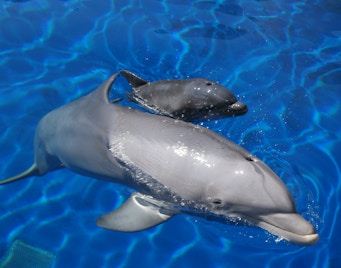 Madrid Aquarium Wax Musuem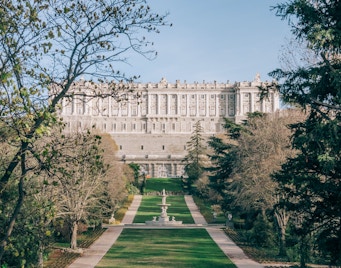 Royal Palace of Madrid
Art & Culture in Madrid
Madrid is one of the most popular and top cultural hubs in Europe. From some of the popular museums that house the artworks by art maestros such as Goya, Velasquez, etc., to palaces that reflect the city's development over the years, Madrid is royal when it comes to art and culture! Here are some of the museums in Madrid that showcase the best artworks. 
Entertainment in Madrid
When it comes to entertainment, Madrid is as rich as its culture. Bustling nightlife, vibrant shopping streets, theatres, and Amusement parks., the city of Madrid is swarming with entertainment options for you. Make sure you check the following list of entertainment options while you plan your trip to the city.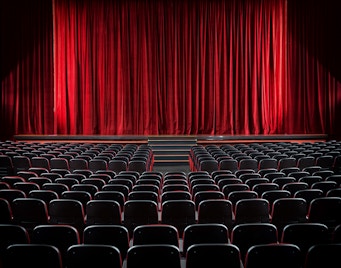 Teatros De Canal
This theatre conducts several events related to performing arts. Big enough to house 722 audience members, this theatre has it all for a performer to perform their art forms.
Read more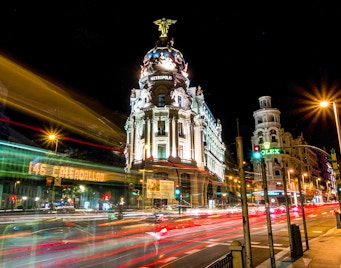 Noche en Blanco
Every September, Madrid celebrates art, literature, film, theatre, music, dance, crafts, and other forms all over the city. Take part in this festival, if you're looking for a different kind of entertainment. 
Read more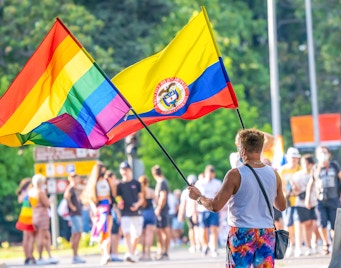 La Semana del Orgullo
Parades, food, games, entertainment, La Semana del Orgullo, and Madrid's festival to celebrate the LGBTQIA community is a huge event that happens in early July, every year. Madrid Gastrofestival
Celebrate the food and culture of Madrid by taking part in this festival. From cooking classes to art, design, fashion, and literature, Madrid Gastrofestival is a huge event that lasts for 16 days. 
Read more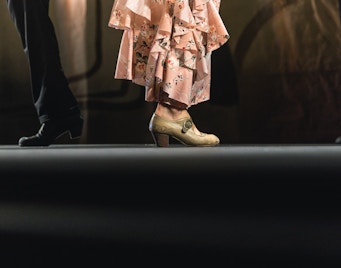 Flamenco Shows
Flamenco is one of the most popular dance forms in the world, especially in Spain. A lot of theatres and performing art auditoriums showcase Flamenco performances in Spain.
Frequently Asked Questions About Traveling to Madrid
What is the best time to visit Madrid?
If you want to explore all the festivals and events in Madrid, visit in June, or July. If you want to explore the city peacefully, plan your visit during winter.
Madrid offers you a variety of sightseeing experiences. From visiting ancient palaces to museums or relaxing in a beautiful park, Madrid has the perfect place for all your vacation needs.
What are the languages spoken in Madrid?
Spanish is the widely used means of communication in Madrid.
How to enjoy the nightlife in Madrid?
Madrid is one of the liveliest cities in Spain and in Europe. The city has some amazing party bars and clubs where you can party the whole night!
How can I get around Madrid?
You can commute by bus, metro, car, or even by foot to visit the attractions in Madrid.
What are some top things to do in Madrid?
You can visit the Prado museum, Royal palace, Reina Sofia museum, Bernabeu stadium, etc. You can also take time off from city life and relax in Parque del Buen Retiro.
Is Madrid a great vacation destination?
Yes. Madrid is one of the best vacation destinations in Spain for both adults and kids.
What are the must-try food items in Madrid?
Churros, Bocadillo de Calamares, Cocido madrileño, and Croquetas are some of the must-try food options in Madrid.
How can I save money on a Madrid trip?
If you want to save money during your trip to Madrid, here are some ways to do so: Eat at local restaurants, try to explore the city with public transportation, don't spend much on shopping for luxury brands, use the free entry option to the attractions.
What are some good day trips from Madrid?
The best day trips from Madrid include visiting Segovia, Toledo, Alcalá de Henares, and El Escorial monastery.
Where can I stay in Madrid?
When it comes to staying in Madrid, you have a lot of options to choose from. You can stay in budget hotels, midrange hotels, or luxury hotels, or even apartments if you are coming with family.