Everything You Need to Know About Santiago Bernabeu's Capacity
Contents
What is Santiago Bernabeu's capacity?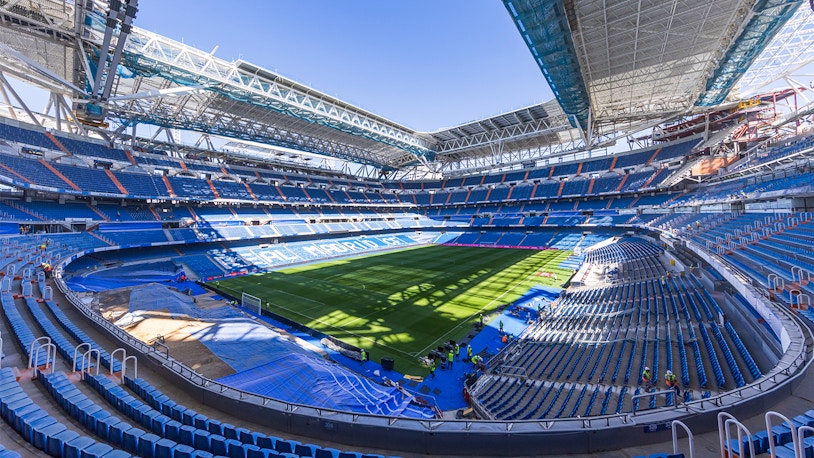 The Santiago Bernabéu Stadium, with its current seating capacity of over 81,044, is a colossus in the footballing world. This vast arena has witnessed the ebb and flow of the sport's history, and its capacity has evolved over time, with several renovations aimed at accommodating more fans. The stadium held a record attendance of 1,29,690 during the 1956 European Champion Clubs' Cup semi-final, a testament to its enduring popularity.
Inside Santiago Bernabeu
Santiago Bernabeu's renovation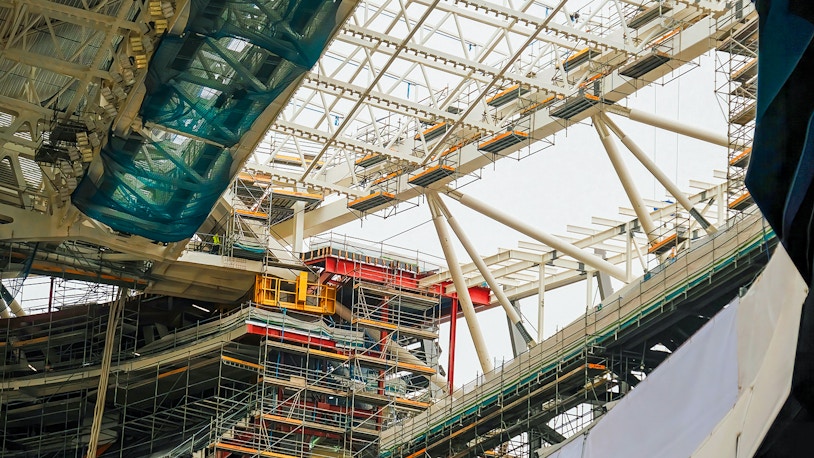 In recent years, the Santiago Bernabéu Stadium underwent a significant renovation to enhance both aesthetics and functionality. This renovation project included the installation of a retractable roof and the addition of more seating, ultimately expanding the stadium's capacity. The changes not only modernized the iconic venue but also increased its seating, ensuring more fans can partake in the electrifying experiences it offers.
Santiago Bernabeu Renovation
Book Santiago Bernabeu tours
Combo (Save 5%): Santiago Bernabeu Stadium and Museum + Legends Museum Tickets
More details
Highlights of Santiago Bernabeu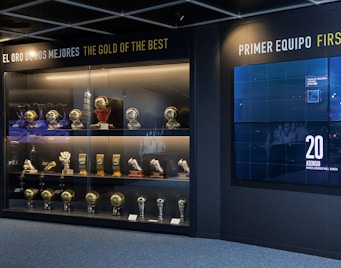 Trophy Room
Step into the trophy room, a shrine of Real Madrid's accomplishments. Admire the countless titles, including Champions League trophies, La Liga cups, and more, highlighting the club's storied history.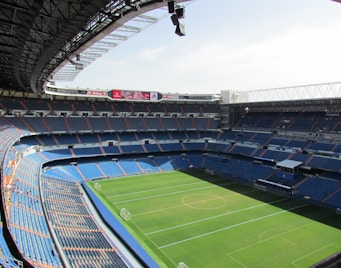 Presidential Balcony
Visit the presidential balcony, where Santiago Bernabéu himself once stood. Enjoy a panoramic view of the pitch and imagine the moments of triumph and celebration witnessed from this vantage point.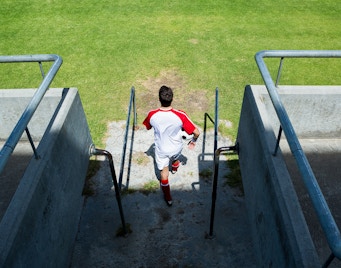 Player Tunnel
Walk through the player tunnel, feeling the anticipation as you emerge onto the pitch. This is where legends and aspiring stars have entered the field, amidst the roaring cheers of fans.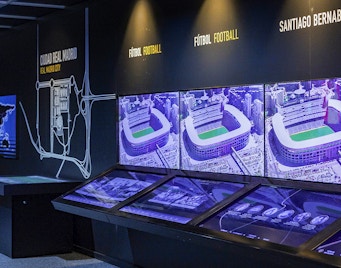 Interactive Museum
Explore the interactive museum, offering a journey through the club's history. Engage with touchscreens, historical artefacts and multimedia displays, bringing the past and present of Real Madrid to life.
Frequently asked questions about Santiago Bernabeu's capacity
What is the capacity of Santiago Bernabeu Stadium?
The Santiago Bernabeu Stadium, home to Real Madrid, has a seating capacity of approximately 81,044 spectators.
How does the capacity of Santiago Bernabeu compare to other football stadiums?
Santiago Bernabeu is one of the largest football stadiums globally, consistently ranking among the top in terms of capacity. It is an iconic venue known for hosting major events and matches.
Has the Santiago Bernabeu's capacity changed over the years?
The stadium has undergone renovations, and plans for a significant redevelopment have been proposed, potentially affecting the capacity. It's advisable to check with official sources for the most up-to-date information on the stadium's capacity.
Are there guided tours available at Santiago Bernabeu?
Yes, Santiago Bernabeu offers guided tours that provide visitors with the opportunity to explore the stadium, including the stands, locker rooms, and trophy room. While on the tour, you can learn about the rich history of Real Madrid and the iconic moments that have taken place in the stadium.