A Guide to Santiago Bernabeu | Highlights, History, Architecture
Contents
Quick Guide to Santiago Bernabéu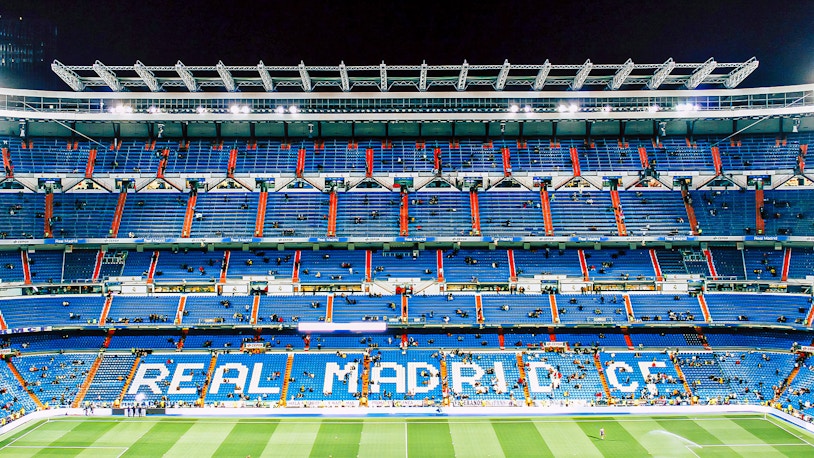 Full name: Estadio Santiago Bernabéu
Former names: Estadio Real Madrid Club de Fútbol
Location: Av. de Concha Espina, 1, 28036 Madrid, Spain
Established: 1947
Architect: Manuel Muñoz Monasterio and Luis Alemany Soler
Number of Visitors Per Year: 1.2 million
What To Do At Santiago Bernabéu?
Santiago Bernabéu stadium is one of the top places to visit in Madrid. You can easily spend hours when visiting this iconic attraction. Here's what you can do at Santiago Bernabéu: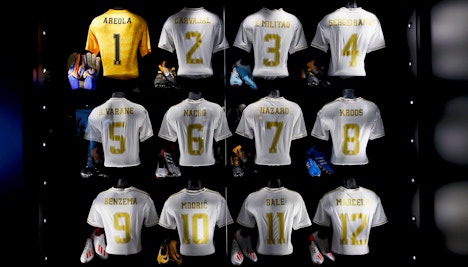 Walk down the Real Madrid memory lane
Take a guided tour of Santiago Bernabéu Stadium and explore the historic grounds, including the locker room, press room, and VIP box. The tour also includes access to the stadium museum, where you can learn about the club's rich history and achievements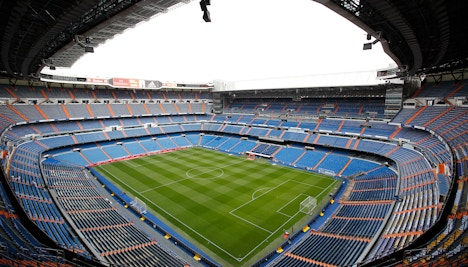 Experience the Santiago Bernabéu atmosphere
Attend a live football match at Santiago Bernabéu Stadium and experience the excitement and energy of one of the most iconic venues in Europe. The stadium's state-of-the-art facilities and passionate fan base create a truly unforgettable experience.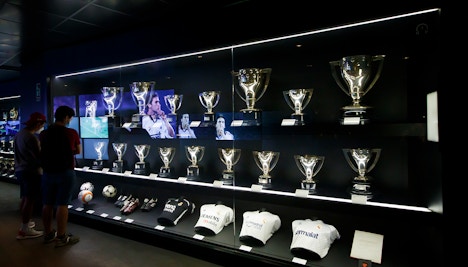 Explore the antiquated museum
Visit the museum to learn about the legendary players and historic moments that have made Real Madrid one of the most successful football clubs in history. The museum features interactive exhibits and displays that showcase the club's illustrious past.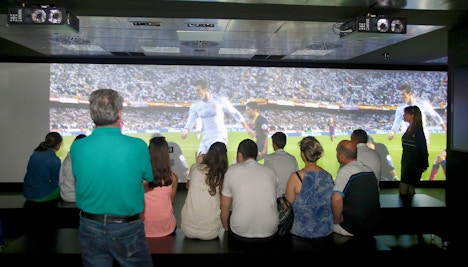 Enjoy a unique dining experience
Enjoy a wide range of food and beverage options at the stadium's many restaurants and bars, which offer everything from traditional Spanish tapas to international cuisine. The stadium's premium seating areas also feature gourmet menus and exclusive wine lists.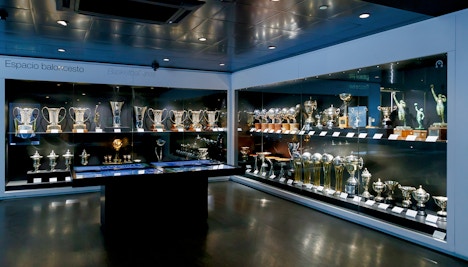 Bring home souvenirs and memorabilia
Shop for Real Madrid merchandise at the official store, which offers a wide selection of jerseys, scarves, hats, and other memorabilia. The store also features limited-edition and exclusive items, as well as autographed merchandise from some of the club's most famous players.
Get a preview of the new Santiago Bernabéu
Enjoy the fascinating audio-visual presentation, gain first-hand knowledge of the stadium's past, and discover what the modernized Santiago Bernabeu Stadium would look like with new towers, an improved pitch, and other additions.
Events at Santiago Bernabéu The best venues are available at Real Madrid C.F., whether the event is for 10 or 80,000 people. With the extra value of a brand like REAL MADRID, Santiago Bernabéu Stadium offers distinctive, roomy, bright, versatile, and, most importantly, exclusive settings, ensuring that your event will be one to remember. Whether it is a convention, a work meeting, a training session, a gala dinner, a performance, or a sporting event. You can have your event in the most prestigious setting, on the field of the Santiago Bernabéu Stadium, or in the spaces offered at Real Madrid City, which is close to the airport and has excellent access to the city center.
Santiago Bernabeu Tickets and Tours
Combo (Save 5%): Santiago Bernabeu Stadium and Museum + Legends Museum Tickets
More details
Frequently Asked Questions About Santiago Bernabéu in Madrid
What is Santiago Bernabéu?
Santiago Bernabéu Stadium is a legendary venue that has become a cultural icon in Madrid. Named after the former Real Madrid president, Santiago Bernabéu, the stadium is renowned for its unique architectural design and state-of-the-art facilities.
Why is the Santiago Bernabeu famous?
Santiago Bernabéu Stadium is one of the most iconic landmarks in Madrid and a must-visit destination for sports enthusiasts and football fans alike because of its association with Real Madrid C.F. and the Spanish national football team as well as its architectural might.
How much are Santiago Bernabéu tickets?
Santiago Bernabéu tickets start from €18 when purchased online.
What can I do at Santiago Bernabéu?
Santiago Bernabéu has a very well-stocked museum that walks you down the illustrious Real Madrid memory lane. You can also visit the souvenir shop, dine, and witness a VR presentation of Santiago Bernabéu's upcoming renovation.
Who designed Santiago Bernabéu?
Santiago Bernabéu was designed by architects Manuel Muñoz Monasterio and Luis Alemany Soler.
When was Santiago Bernabéu built?
On 27 October 1944, construction work on the stadium began and it was inaugurated on 14 December 1947.
Where is Santiago Bernabéu located?
Santiago Bernabéu is located at Av. de Concha Espina, 1, 28036 Madrid, in the Hispanoamérica locality.
How can I get to Santiago Bernabéu?
Santiago Bernabéu Stadium is conveniently located in the heart of Madrid and is easily accessible by public transportation. The stadium is served by several metro stations, including Santiago Bernabéu (Line 10), Nuevos Ministerios (Line 6, 8, and 10), and Cuzco (Line 10). There are also several bus lines that stop near the stadium, including lines 14, 27, 40, 43, 120, and 147. If you prefer to drive, there are several public parking lots and garages in the area, although parking can be limited on match days and other events.
What are Santiago Bernabéu's timings?
Santiago Bernabéu is open from Monday to Saturday from 09:30 AM to 07:00 PM, and on Sundays and other holidays from 10:00 AM to 06:30 PM.
More Reads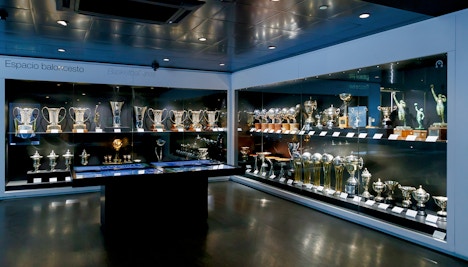 Santiago Bernabeu Inside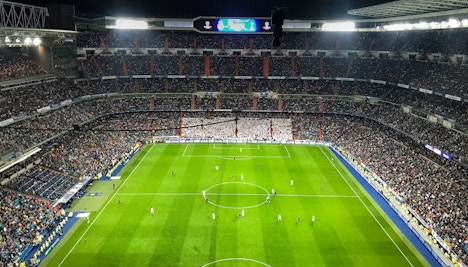 Santiago Bernabeu Opening Hours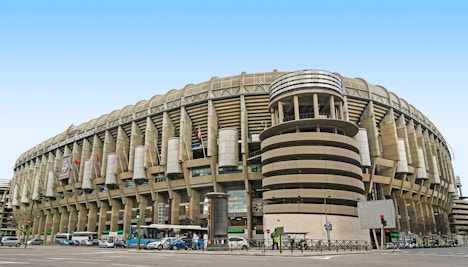 Santiago Bernabeu Getting There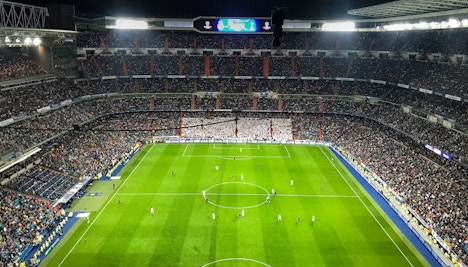 Santiago Bernabeu Renovation